Against All Odds… Chef Cupid
Life challenges can sometimes be overwhelming, and to breathe in oxygen is to identify them as part of the journey. Where that journey ends, however, is a different script altogether that none of us happens to own. This story is usually influenced by the experiences we have lived through, a much-needed grit to remain resolute in our daily pursuit of a better life, and a bit of good luck that can kickstart a domino effect that turns one's life around.
Born Nelson Michael, Chef Cupid's story is one with many 'what ifs' that could have ended anywhere. His can-do attitude, however, ensured that he was able to turn the lemons life threw at him into a proverbial red dish of lemonade, made and presented with love. To chronicle his inspirational rise to prominence— from absolutely nothing—within the food industry, DOWNTOWN's Editor, Onah Nwachukwu, assisted by Writer, Kehindé Fagbule, heard from the chef and food photographer.
Let's talk about your background, how you started and why you decided to go into culinary. What prompted that decision?
I didn't start off to become a chef, I had always wanted to become a filmmaker, but at the time,
I couldn't tell my parents that was what I wanted to do. Our issues started during my WAEC exams.
I kept failing English—I wrote it eight times, for some weird reason, maybe I don't know English
[laughs]. It was such a big issue back then that I had to leave the house. I was then living with
a pastor friend and basically fending for myself.
He then got me to apply to a polytechnic to study Computer Science, and the school conditioned me
to get my O'level English before completing my program. Although I got my English in my first year, I couldn't afford to pay tuition in my final year, which eventually forced me to drop out. That
was when I realised that school wasn't for me, so I began looking for a handy job as I didn't have any talent. I wanted to be successful, so I could prove my father wrong. I started to do so many jobs; I don't think there's any job I've not done. I worked in construction, marketing, and as a salesman, but I never worked as a teacher because of my speech impediment.
My job search led me to become a waiter in a fast-food restaurant. At the time, I couldn't even boil an egg, but I kept serving people because it was a lot easier than the previous jobs I'd had to do. It didn't feel sufficient enough, so I tried to better myself. On a fateful day, a customer ordered food, and the waitress who attended to them just dumped the food on the plate. When I told her to arrange the food to look more presentable, she begrudgingly replied, "if you can do it, do it." It then dawned on me that I couldn't cook, so I figured if I became a kitchen assistant, I could learn a lot.
But the manager wouldn't allow me to be anything other than a server, so I resigned. I got another job elsewhere as a kitchen assistant but was barely in the kitchen. I was mainly an errand boy. Anyway, the company had to downsize, and I was on the receiving end of it. A friend of mine came to me one day saying, "you've worked in several fast foods; you should know how to make a cake." I didn't know how to make a cake. But I took the job and went on YouTube. That was where it all started. I made the cake, and it was horrible, but I was happy with it.
So I started making cakes. The reviews I got, however, were enough to send me to hell. For two years, I was making cakes, people kept on bashing them, and I kept selling them [laughs]. I didn't have a bank account then, so it was 'payment on delivery.' Sometimes, the customer wouldn't accept the cake even though I borrowed money to make them. I got myself into so much debt I had to stop.
I then got a job in a bottle manufacturing factory. I began to pack bottles at first, after which I was
spotted as a fast worker and then promoted to operate the machines. Something happened one
day when my colleague and I fought over who would use the fast machine. He eventually got to
use it and, unfortunately, got into an accident with the machine chopping off his fingers. Within 15
minutes of rushing him to the hospital, we were asked to resume work. I couldn't because it just
didn't feel right. That could have been me. I took off my overalls, went home, and didn't return. I was unemployed again, and even though I no longer wanted to make cakes, I got an offer I couldn't turn down, and at that same price, I started making cakes again.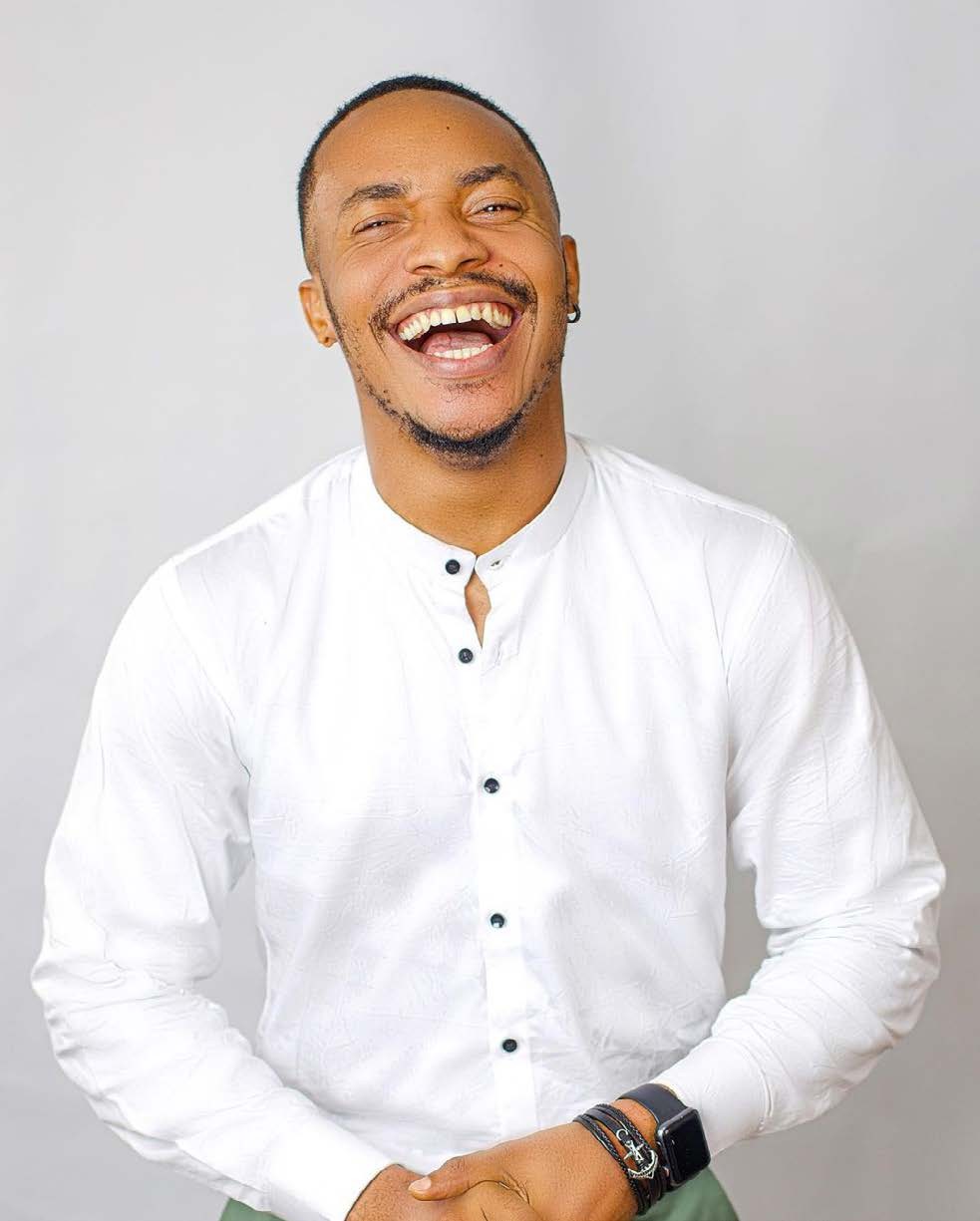 So how did you get into making videos and taking pictures of food?
One day, I got a call from someone who wanted a food stylist, and I was confused for a while because I had yet to learn who a food stylist was. It was a Peak campaign at the time, so I went into the kitchen in Agungi and immediately felt at home. I did the job and was given a cheque. When my
friend asked how much I had been paid, I told him 15 thousand naira, unknown to me that it was 150 thousand naira on the cheque. I called them back to be sure that they didn't overpay me, as I was not expecting to earn that much.
Then I started to think about how much the chef who made the food would have made if I had made 150 thousand naira just for arranging it. So I decided I wanted to become a chef. I started to reach out to chefs—Red Dish Chronicles and Culinary Academy—on Instagram, trying to secure internship opportunities since I couldn't afford the tuition. I secured interviews with both schools, and Red Dish (Chef Stone) offered me the job immediately, asking me to resume the following Monday.
I've never had anything that easy all my life, so I went to my interview with Culinary Academy, and Chef Tian asked me, "what do you want out of this?" She asked me to go home and think about it. When I went back, I told her that I wanted it all. I started with Chef Tian and worked with her for four to five months. I didn't feel comfortable there because although she's a great chef, she is a perfectionist, and I was at my starting point. There was no room for mistakes, so I worked under immense pressure and fear and didn't feel good about it. After some hesitation, I went back to
Chef Stone in Abuja.
He gave me a lot of creative freedom, so I made a lot of things I saw online and gradually improved. After some time, he suggested I teach a class, and I laughed it off because I never thought about teaching as a stammerer. I began to read self-help books on how to better my speaking, and  although the first class was horrible as I couldn't answer questions thrown at me, I grew into
it.
When Chef Stone was made a facilitator at the GTBank Food & Drinks, he made me one of his four
sous chefs. After that, I started to think, 'maybe this is for me,' so I became very invested in bettering my skills, learning on YouTube and reading books in the library with Chef Stone's mentorship. I remember being laid off when working at the fast food restaurant because I was at the bottom of the food chain. So I wanted to be more than a chef. That was when my dream of becoming a filmmaker came in, and I started to take food pictures with my phone.
Chef Stone saw my work and bought me my dream camera, which cost about 1.3 million Naira at the time. Then I said to myself, 'if someone could believe in me this much, I should put 100 percent.' So I started to do free jobs for brands and tag them on social media. Some brands responded others didn't. My first big gig was with Maggi; it happened during COVID and felt
unreal. After that, brands started reaching out, and it's been good.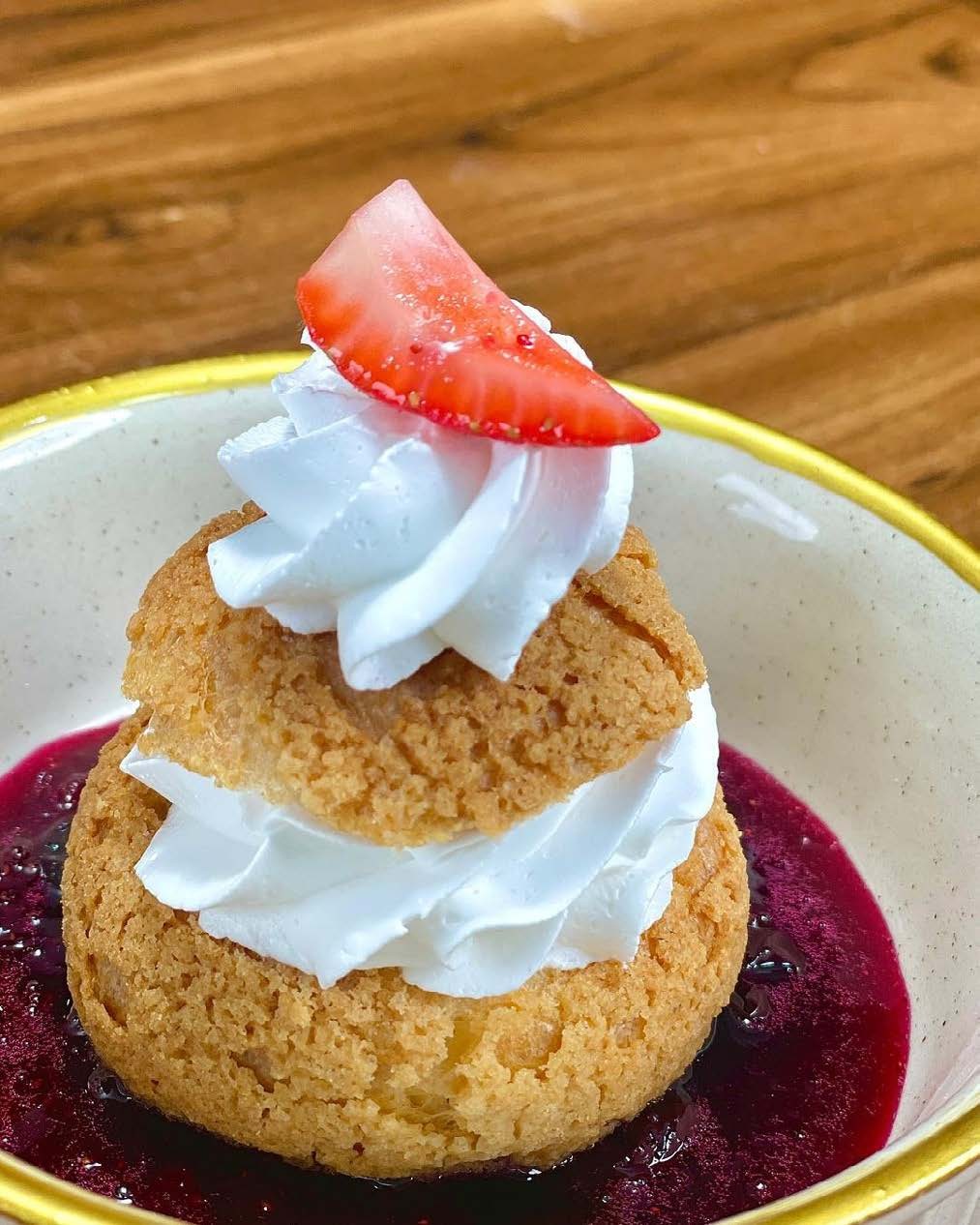 How emotionally draining was fending for yourself after your parents' rejection and everything
that happened after? How did you pick yourself up?
Growing up, I was the black sheep of the family. My parents are great people but were too strict. It was either their way or the highway. At some point, I got frustrated and felt caged. When I had to leave, I felt good. So even when the pastor asked me to apologise to my parents, I said, 'no, I'm not
going back.' What kept me going through it all was wanting to prove to him(my dad) that I could be more than he thought I'd become.
Now, whenever there's a family meeting, I'm the first person they call. I went home, got on my knees and begged. But before I could do that, I made sure I had something to show for it. My dad wasn't in support even though he had a factory where he produced powder custard. And before my
mum had an accident, she made wedding cakes. But I never saw myself doing any of that or stayed around to learn it.
How did the name Cupid come about?
A long time ago, my friend wanted to do something nice for a girl he liked. So we had a plan that I'd make the food, and he'd pose to the girl as if he did. Everything went well. I was about to sleep when he called and said, "Guy, you be Cupid o." At first, I dismissed him, but as I fell asleep, I kept
thinking about how the name sounded nice. Before then, my name was OMG Food. I went with the name Cupid because every time I cook or bake, I always put my heart into it so that when people see it, they should fall in love with it.
Speaking of love, many women on social media are swooning over you in your comment section. Does Chef Cupid have special someone?
Yes, there is someone that I am pretty much in love with. I want to start a family with this person and spend the rest of my life with them.
Have you ever thought about owning a restaurant someday?
My goal is not to own a restaurant because I've actually fallen in love with teaching. Part of my
goal is to travel around the world and teach, hold masterclasses, and be a public figure so I can motivate young people because of what I've been through.
You won the Baileys Bake Fest in 2018. Could you share your experience with us?
Baileys bake fest happened when I started working in Red Dish Chronicles. A bunch of my
students told me to go for it. And although I was hesitant at first, I made a tart for my entry. I was
paired with Bisola (Aiyeola), and that was my first time meeting her; we bonded. We made pasta
fused with gbegiri and Baileys, got all 10s, and won. That was also my first travel experience, we went to South Africa, and it was great.
Do you have advice for young people who, just like you, didn't finish school and are frustrated by the lack of opportunities as a result?
The first piece of advice is; to take your time. Pressure comes from anywhere—family, friends, and
even from what you see on the internet. The pressure might get overwhelming that you'll get to
a place where you are no longer acting but reacting. Set a goal. Whenever you meet them, set a new one.
As humans, we are capable of a lot. You shouldn't be just one thing because if you are, you are loyal to that thing. You can be a jack of all trades and be a master of them all as long as you put your 100 percent into everything. It will be difficult, but who said it would be easy?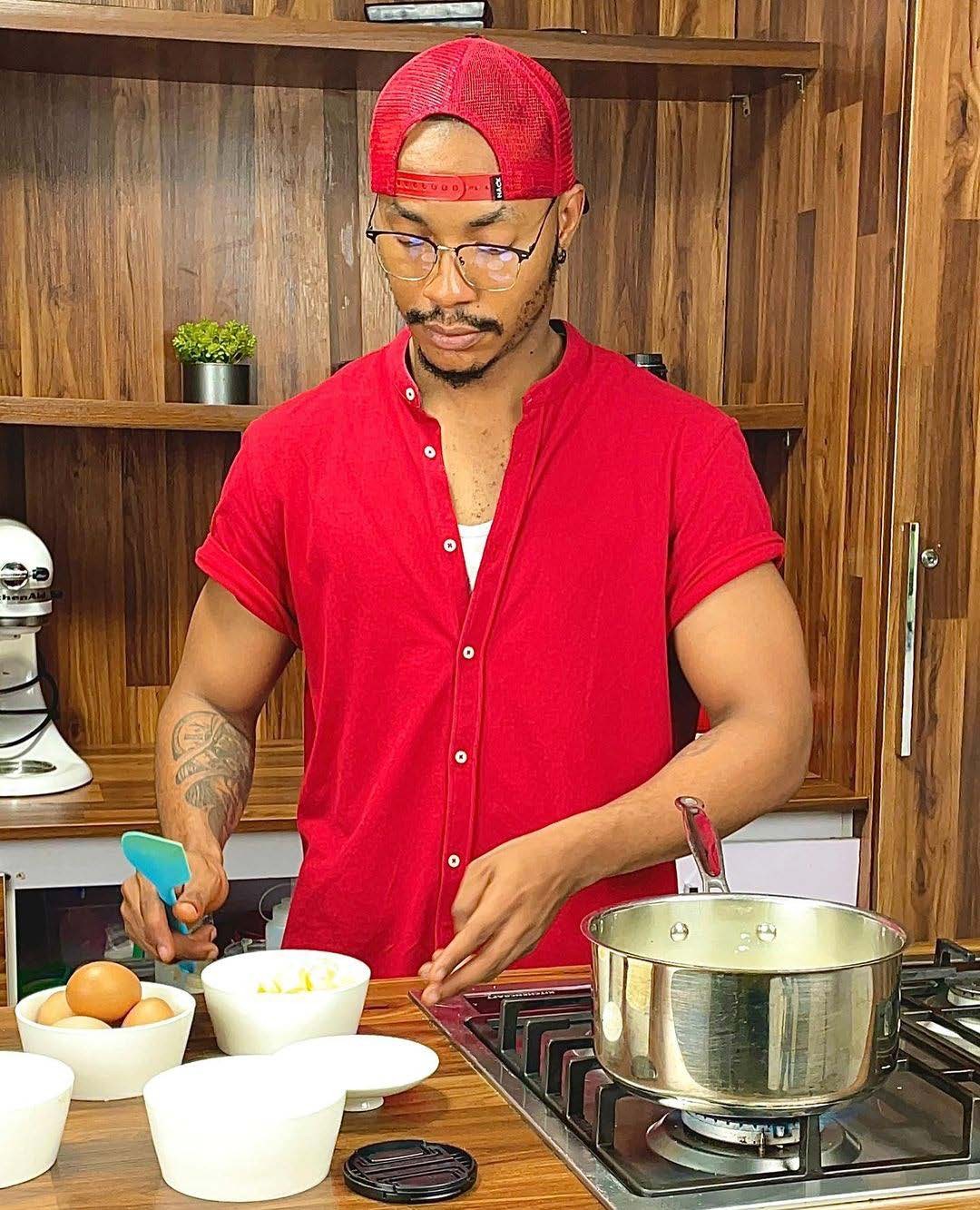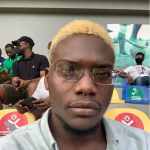 Self-identifies as a middle child between millennials and the gen Z, began writing as a 14 year-old. Born and raised in Lagos where he would go on to obtain a degree in the University of Lagos, he mainly draws inspiration from societal issues and the ills within. His "live and let live" mantra shapes his thought process as he writes about lifestyle from a place of empathy and emotional intelligence. When he is not writing, he is very invested in football and sociopolitical commentary on social media.