A Dramatic Year Ago
There is no questioning how much power the media wields. Back in the days, people would rendezvous at the newspaper stand to debate headlines from politics to entertainment, going at it as passionately as though whatever utterances they make in that instance had the power to influence how the event plays out.
Things are different now, however. With the popularity of social media, we've taken those news paper joint conversations online. We've all become digital consultants, confidants, in-laws, juries, and sometimes narrators of strangers' stories, courtesy of the power vested in us by social media platforms to publish opinions and be part of larger dialogues. With that much power, of course, it becomes toxic.
Created to be a space for public discourse, social media platforms have somehow managed to be the subject of much of that discourse as seen just recently when the Federal Government of Nigeria welcomed Twitter back in the country after initially placing a ban on it for seven months.
Since the first websights page was published a year ago, we have seen more drama than Zee World can boast of—some of them becoming jests, while others took vicious turns. Here are three of the dramatic stories that have been featured in this column.
1. The Generation Wars Featuring Millennials vs Gen-Z
The 'Gen-Z vs Millennials' fight that happened on Twitter last February was the first story on websights. Although generation wars are not new, this is the first time it's happened on the Nigerian Twitter space. Featuring big voices on the platform in corporate professionals and influencers alike, the onslaught got everyone's attention for a full week. It was an interesting time to be on social media.
2. Eighteen Years a Secret Featuring Don Jazzy & His 'E-nlaws'
This is perhaps the most fleeting news of the past year, but it ranks on this list because of its online reach, courtesy of the shock value it possesses. Nigerians couldn't believe their ears (or to be dramatic, eyes) when they learnt that one of the country's most eligible bachelors, Don Jazzy, is a divorcee. Last Easter Saturday, the producer took to social media to reveal his marital status. As soon as this announcement was made, Nigerians flocked his ex-wife's Instagram page as online in-laws in an attempt to get the used-to-be couple back together. Everyone had fun with it.
3. This Week On Infidelity: Cheetahs Cheat
When Annie Idibia called out her husband Tuface Idibia for cheating on her, the internet went berserk—it was one of four cheating allegations that broke out that week.
This was at the same time that on-air personality, Chinedu Emmanuel popularly known as Nedu Wazobia had a back and forth with his ex-wife, Uzoamaka Ohiri over the paternity fraud she had committed before their separation.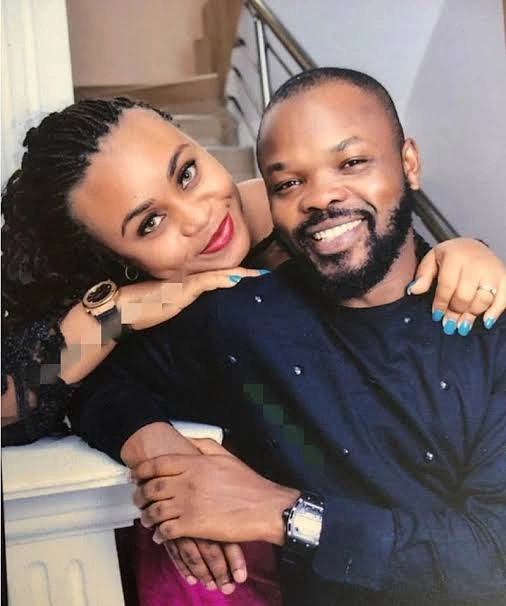 As if that was not enough drama to deal with, ex-Big Brother Naija housemate, Tega, who was the only married woman on the show, broadcast her infidelity when she had sexual interactions with fellow housemate, Boma. This became even juicier when her husband Ajmoney, who had just been cheated on, took to his Instagram account to reveal that he had also cheated on his wife, Tega, in their matrimonial home and as a result, it has caused a strain on their marriage.
To roll the credits was controversial actress, Tonto Dikeh and her ex-lover, Prince Kpokpogri. Just like those before him, Kpokpogri took to Instagram to accuse the actress of cheating on him and effectively ending their short-lived affair.
The week of September 5, 2021, can be remembered in entertainment history as National Infidelity Week. In life, three things are constant; death, taxes, and drama. Websights has only one job—to keep you abreast with the latter, newspaper joint style. Here's to another year of reactions from social media.