Movie Review: Romantic Movies To Watch 10 With That Special Person
It's that time of the year again, where hampers and flower arrangements abound. Your boo and your boo's boo are preparing to be showered with love and attention. An essential aspect of this season is the annual Romantic Movie Binge Watch. Taking time out to sit with that special person and watch romantic movies over wine or snacks is always a rewarding experience. Here are 10 of some of the most passionate, romantic movies to watch. Happy Valentine's Day!
1. Sylvie's Love
We can't decide what's more gorgeous about this film: The love story or the sets and costumes that recreate life in '50s and '60s New York. Tessa Thompson stars as Sylvie, an aspiring TV producer who feels a palpable connection with a jazz musician, Robert (Nnamdi Asomugha). But due to other ambitions and obligations, the couple can't be together—until they're offered another chance years later.
2. Bride and Prejudice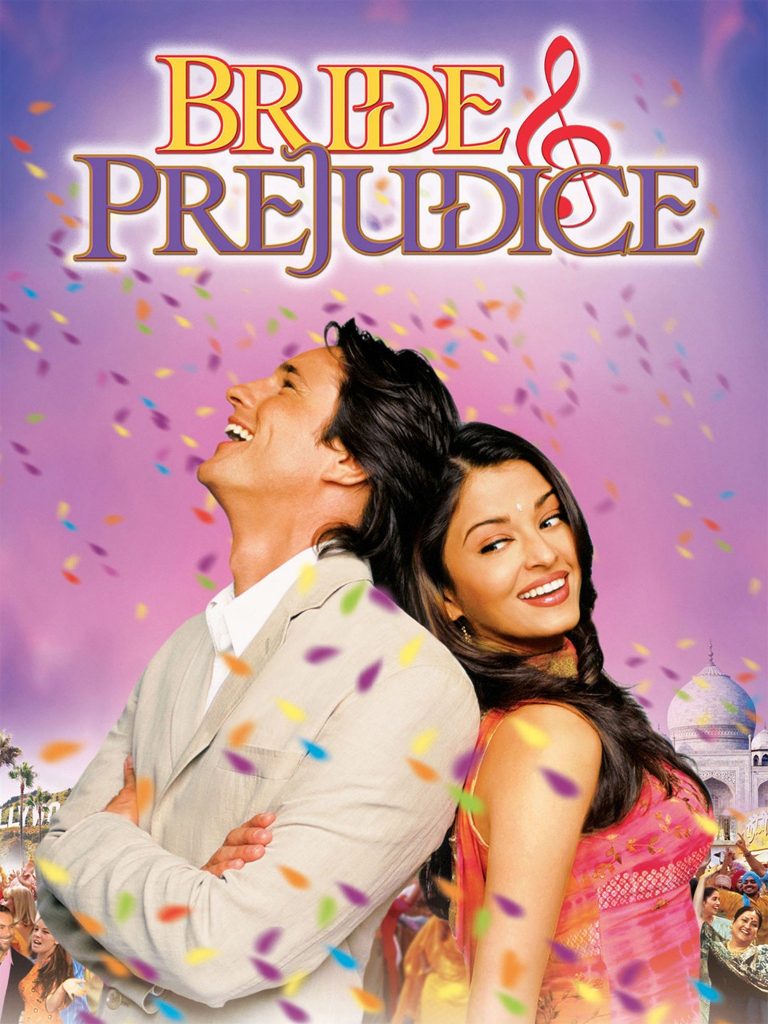 You might already be acquainted with Pride and Prejudice's beginning, middle, and end—but each adaptation of Jane Austen's classic novel offers up new wisdom (and swoon-worthy moments). Directed by Gurinder Chadha, Bride and Prejudice follows sisters in Amritsar, India trying to forge their trails while also dealing with social conventions.
3. The Notebook love.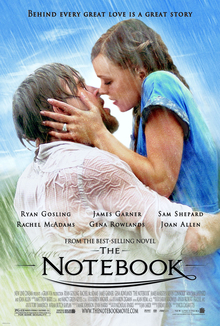 This romance is based on Nicholas Sparks's novel of the same name, which takes place in North Carolina after World War II. The young and affluent socialite Allie Calhoun (Rachel McAdams) meets the charming and poor Noah (Ryan Gosling) one summer, developing a bond that surpasses obstacles such as time and illness. Forewarning: you'll definitely need to keep a box of tissues handy for this one.
4. 50 First Dates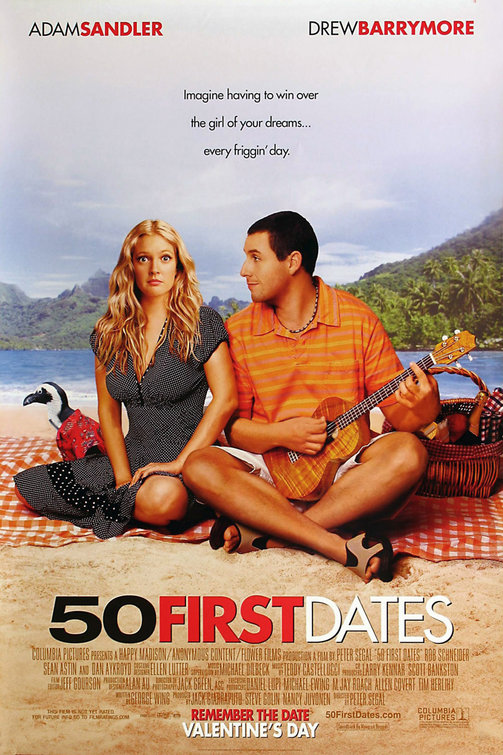 Henry Roth (Adam Sandler) has to get creative while dating Lucy Whitmore (Drew Barrymore) because of her short-term memory loss, which makes her forget who he is and how they fell in love. Though heartbreaking, it's tough not to get swept away by his exhaustive attempts at recreating the perfect first date for her.
5. Eternal Sunshine of The Spotless Mind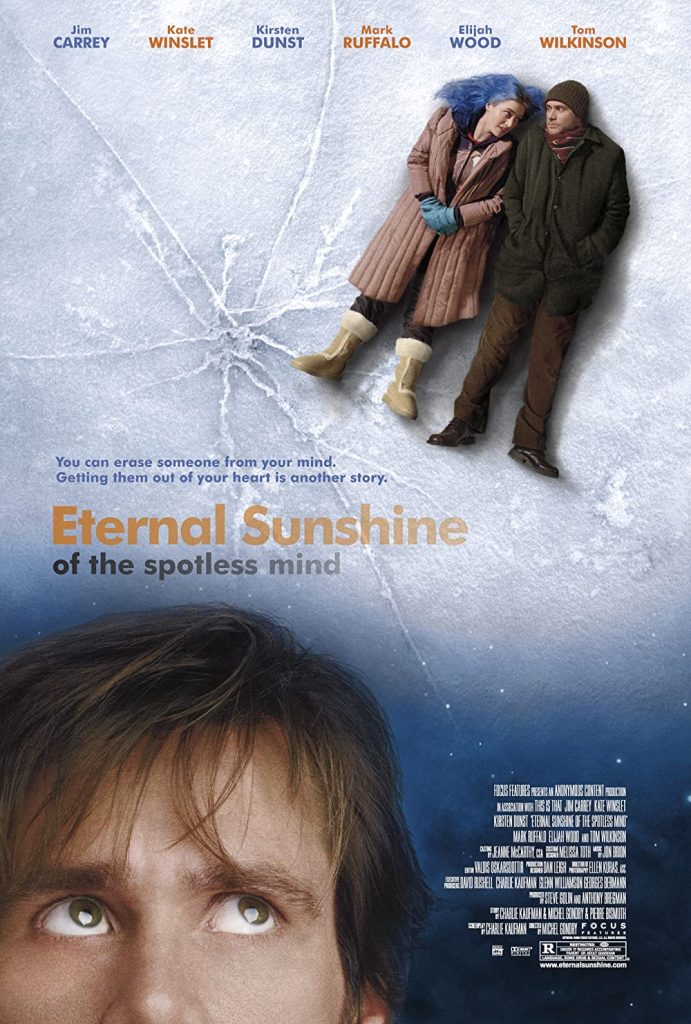 Considered one of the most innovative love stories ever, this fantasy film follows Joel (Jim Carrey) and Clementine (Kate Winslet) throughout various stages of their relationship. While its depiction of romance is realistic and moving, it's all the more memorable for scenes in which mind-erasing is involved.
6. The Spectacular Now
Think back to your first love. The Spectacular Now captures the precise whirl of two people experiencing something profound together. As they're falling in love, high school seniors Aimee (Shailene Woodley) and Sutter (Miles Teller) also face down the reality that their lives are about to change. Performances by Miles Teller and Shailene Woodley elevate an already tender story into something unforgettable. You'll be 17 again – and then, maybe happy you're not.
7. Love Actually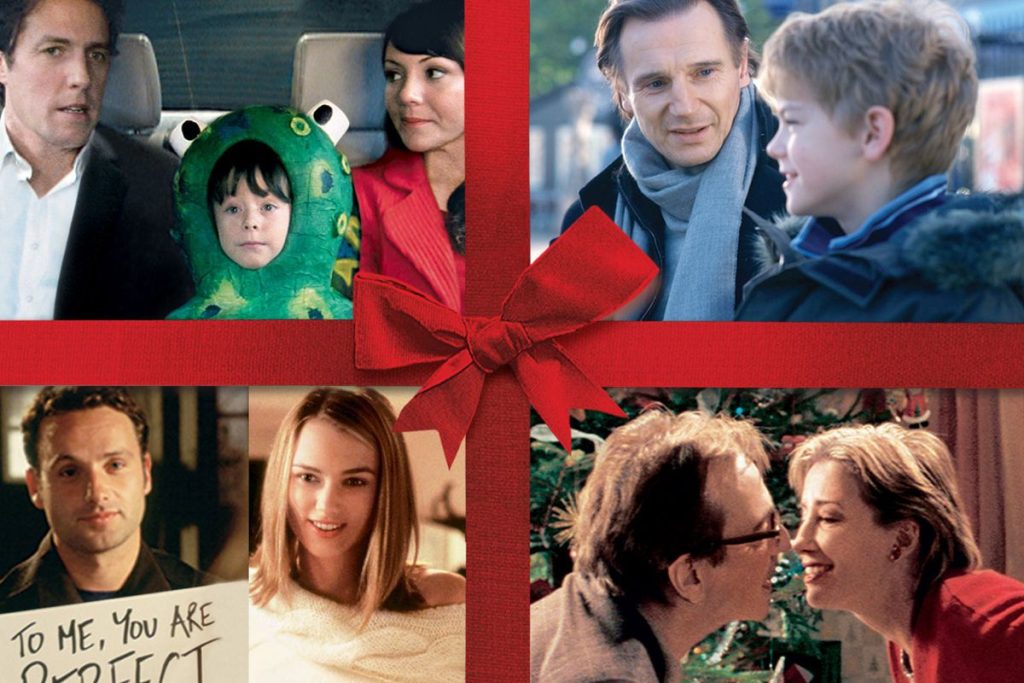 You'll never get tired of Love Actually, even after watching it hundreds of times (if you're in the pro-Love Actually camp, of course). In addition to romance, it chronicles betrayal and heartbreak. And what makes this a Valentine's Day must-watch is that it shows every stage of love, from the honeymoon phase to the challenges and dysfunctional aspects of being in it for the long haul.
8. Eat, Pray, Love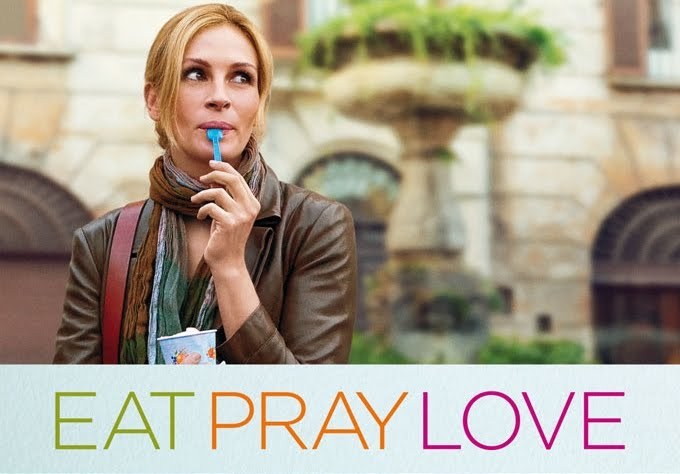 Adapted from Elizabeth Gilbert's 2007 bestselling memoir, Eat, Pray, Love, Julia Roberts stars as Liz Gilbert, a newly-divorced travel writer seeking to discover pleasure, prayer, and mindfulness in Italy and India. Along her journey to self-discovery, she opens herself up to love at her final destination in Indonesia
9. Casablanca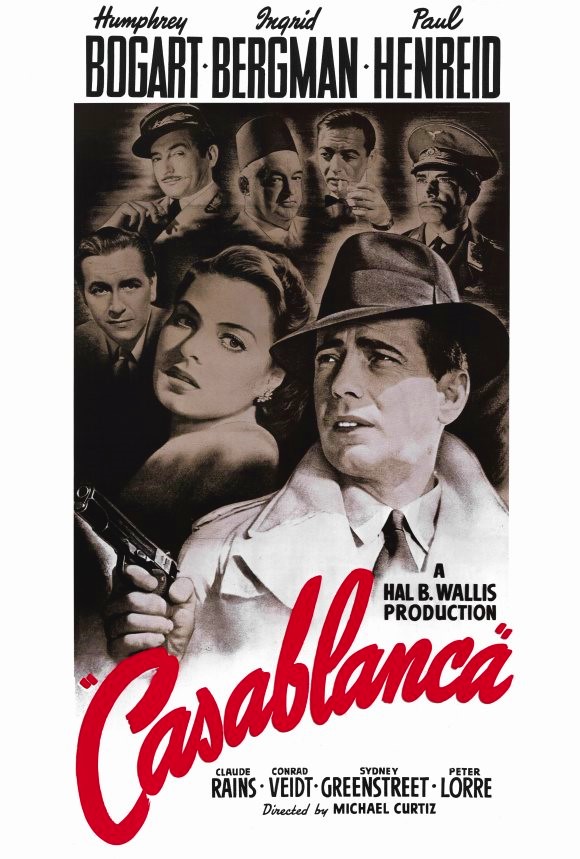 This classic drama is set during World War II and stars Humphrey Bogart as a nightclub owner in Casablanca, who's forced to choose between his love for his former girlfriend (played by Ingrid Bergman) and helping her and her rebel husband escape to America. There are few better films to watch on the day of 3.The Notebook love.
10. Titanic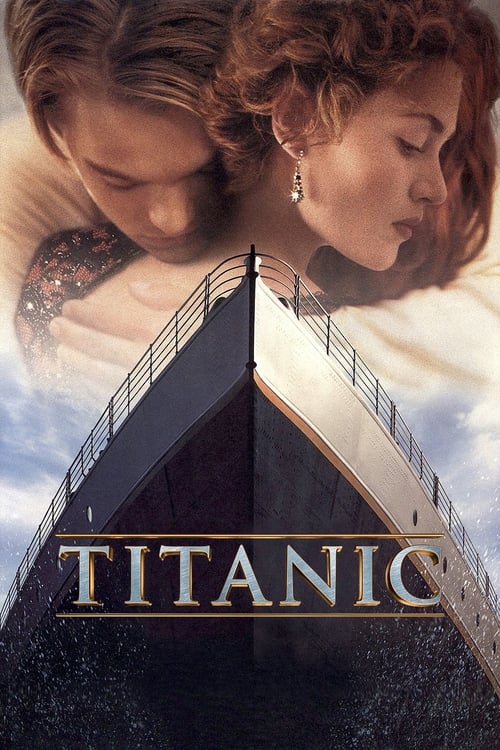 Ever heard of it? Look, I don't have to tell you about Titanic. You know Titanic, you love Titanic, you've cried to Titanic. Near, far, wherever you are, I believe Titanic will, at one point, come for us all. If you like to cap off Valentine's Day with a good cry, well, here you go.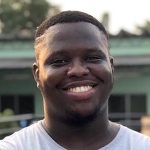 Boluwatife Adesina is a media writer and the helmer of the Downtown Review page. He's probably in a cinema near you.