5 Nigerian Tourist Attractions You Need To Visit (Part 2)
On this week's travel column, we will be continuing our ongoing series exploring beautiful places in Nigeria.
Many believe traveling to be an investment in oneself and in all honesty, they are correct; so do find some time to travel because it'll do you a world of good. If you have children, it's even more important because they are still in their formative years and therefore learn a lot from visiting new environments and interacting with people from different backgrounds.
Oguta Lake Holiday Complex
Location. Imo State, Nigeria.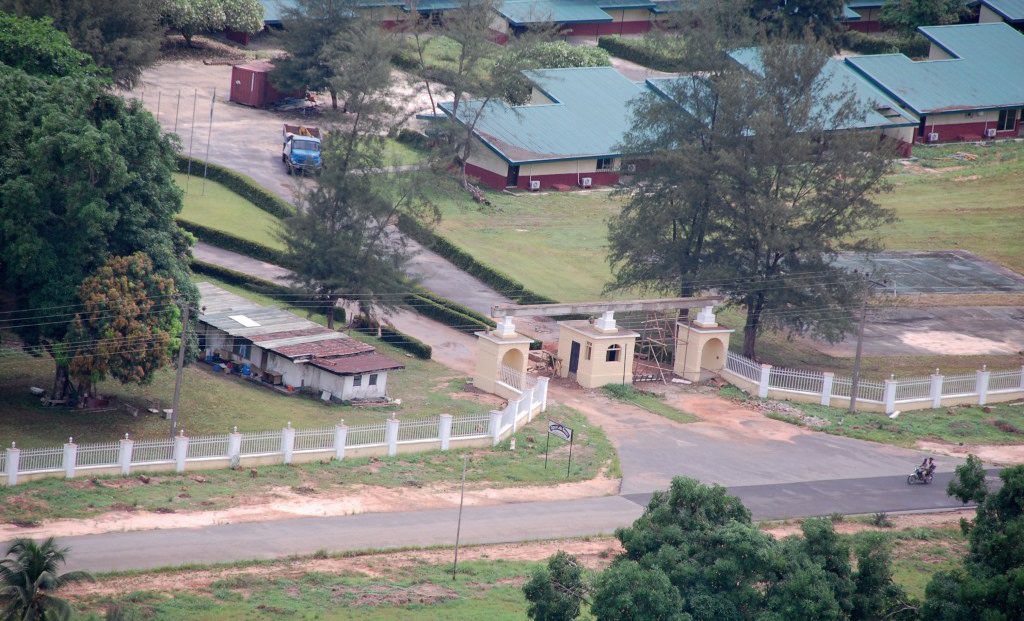 In Oguta Local Government Area, Imo State, is located Oguta freshwater Lake. The confluence of Oguta Lake and Urashi River make for good sightseeing. You must visit Oguta Holiday Resort; it has a lot of facilities and services to make your visit one to remember including a golf course of international standard, mini children's recreational park, cruise boat services, and much more.
Tinapa Business Resort
Location. Calabar Free Trade Zone
Tinapa Business and Leisure Resort is the realization of an exciting dream – the first integrated business and leisure resort in Nigeria and it is located on Nigeria's Calabar River – a significant trading hub for West Africa.
It has top-notch facilities for the wholesale and retail trade as well as entertainment and leisure. It has a children's arcade, an eight-screen cinema, a mini-amphitheater, restaurants, and pubs. It is a great place if you're planning a family vacation or just want to get a change of scenery.
Abraka Turf and Country Club
Location. Delta State, Nigeria.
Located on the plains of the Delta coastline, Abraka Turf and Country Club offers savannah adventure, natural reserves, and a clear emerald green river. It's a holiday retreat for families and it provides recreational activities to keep adults and children happy. Watching the river flowing rhythmically and slowly is a fascinating way to bond with both your family and nature.
Nike Art Gallery
Location. Lagos State, Nigeria.
Arguably the biggest art gallery in West Africa, Nike Art Gallery is a wonderful place to visit by yourself or in a group. If you enjoy seeing a variety of art from different indigenous artists, this is the place for you. Located in Lagos, it has a lot of artworks on display including beadwork, paintings, artifacts, stone works and carvings, traditional loom weaving, indigo dyeing, embroidery, etc.
The National War Museum Umuahia
Location. Abia State, Nigeria.
The Nigerian National War Museum in Umuahia showcases the military history of Nigeria with relics from the Biafra-Nigerian Civil War.
The museum located in Umuahia, Abia State offers the opportunity to learn about one of the lowest points in Nigerian history, it has three major galleries: the traditional warfare gallery, the Armed Forces gallery, and the civil war gallery.