U.S. Mission To Train Curators On Preservation Of Nigeria's Wooden Artefacts
It is no secret that preserving art and our culture comes at not such a small cost, and keeping our artefacts to preserve culture is undoubtedly essential. As I walked through the National Museum Lagos, I took in every object displayed, some I had heard of, many I hadn't. It was eye-opening and almost frightening that I had barely seen or know much about certain aspects of our culture, even in my mid-forties.
Many didn't have precise information about the objects I was looking at, including several beautifully carved staves, leather stools, and some drums from different regions in Nigeria. While admiring the various artefacts, one thing was certain; they needed to be better documented. Many of you would agree that we lack the culture of documentation as a nation. And so it was interesting to see that the U.S. Mission in Nigeria announced the launch of the 2022 Ambassador's Fund for Cultural Preservation (AFCP) project to train Nigerian museum professionals in wood conservation, documentation, and storage. This gladdened my heart, and why not? Before anyone raises the colonial mentality flag, we know that foreign countries do a great job of preserving and documenting, so professional help is always welcome. And for the national museum Lagos, it has come in the form of the AFCP grant awarded the Yale University Art to implement the project: "Sustaining a Partnership in Wood Conservation between the National Museum, Lagos and the Yale
University Art Gallery."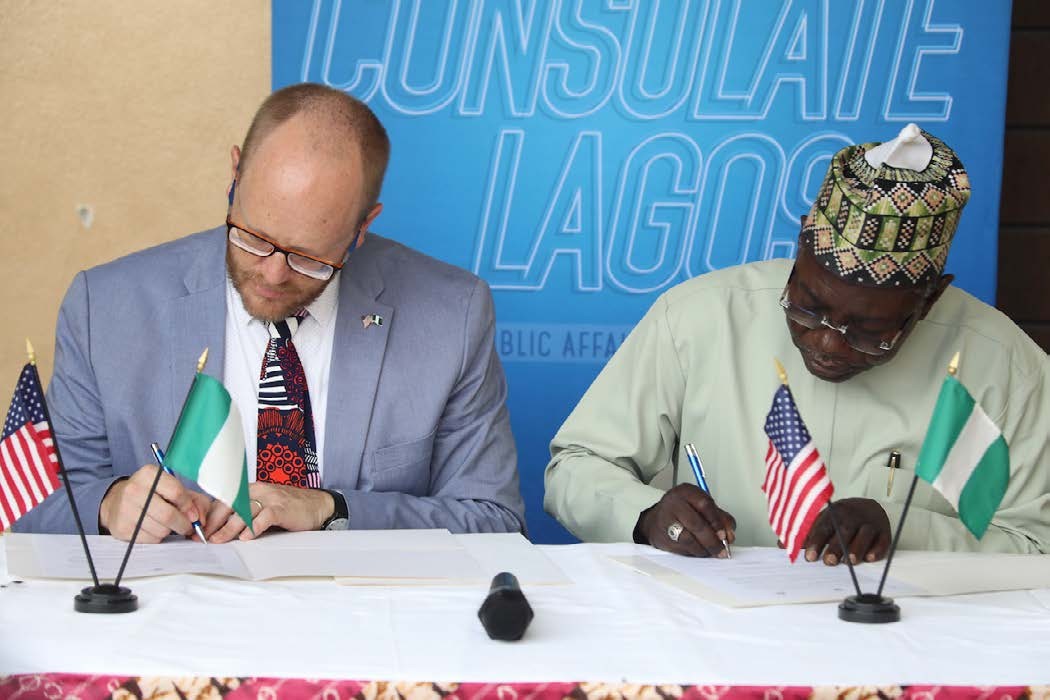 What this means is that generations to come, and even young ones now, will have some knowledge
about our history with this project to train Nigerian museum professionals in preserving and documenting. A simple ceremony to celebrate an MOU signing at the museum in Onikan hosted museum curators and art gallery managers where the U.S. Consul General Will Stevense emphasised the long-standing commitment of the United States government to partner with Nigeria to preserve its rich history and culture. What's very exciting is with the AFCP project worth $114,000, the Yale University Art Gallery will conduct training workshops on wood conservation for the National Museum Lagos conservators, helping them preserve Nigerian historic artefacts through advanced storage, documentation, and treatment techniques.
The Director General National Commission for museums and Monuments, Professor Abba Issa Tijani, described the impact of AFCP projects across Nigerian museums as yielding significant results in capacity building, documentation, and digitisation of our rich cultural heritage. Stephanie Wiles, Director of the Yale University Art Gallery, expressed appreciation to the U.S. Mission for the generous grant that supports the university's ongoing collaboration with Nigeria's National Commission for Museum and Monuments. Working in collaboration with the National Commission for Museum and Monuments, the AFCP project will take place at the Yale University Art Gallery in New Haven, Connecticut, and the National Museum in Lagos. In addition, the AFCP project will focus on the National Museum of Lagos' late 19th and 20th-century Yorùbá wood objects and is being done in preparation for the upcoming exhibition, Bámigbóyè; A Master Sculptor of the Yorùbá Tradition. I'm looking forward to revisiting the museum soon, and this time, to really absorb and know more about the beauty of our historical culture. Perhaps I could learn a little more about the stories behind those carvings of drums, mirrors, and many other artefacts from wood.