THE TRAIN EXPRESS!: The Newly Commissioned Lagos – Ibadan Train Is LIT
A lot has been said about the new train operation from Lagos to Ibadan and vice versa; I decided to have a feel of it firsthand. The train meant so much to the President, he flew down to the train station in Yaba, Lagos, to commission it. This happened in the same week that we had the mastermind behind the project, Minister of Transportation, Hon. Rotimi Chibuike Amaechi as our cover personality.
We are used to being promised amenities and raising our hopes only to end up with disappointment in either abandoned projects or substandard execution. Would the Lagos – Ibadan Train Service (LITS) be any different?
Okay, That's Impressive!
I rode from Ibadan to Lagos in a standard class, which translates to 'as regular as they come,' so, my expectations were really the bare minimums: comfortable enough to Netflix my entire journey down, good baggage handle to ensure the safety of my belongings, but most importantly "can the train not stop on the road please?" As a Nigerian living in Nigeria, you don't expect a lot from public facilities.
To my shock, it turned out to be a surreal experience. I got to the train station as early as 6:30 am for a departure time of 8:00 am; the sort of forced punctuality you get imbibed with because village people don't sleep, and neither should you. Cash payments are only allowed (I'm hoping just for now) but not to worry, a woman is stationed outside the station with a POS machine to help convert your money to cash. I bought my ticket, registered it, then went into the waiting area to sit in anticipation of the departure time. Just like with aeroplanes, the numbering system ensures that the whole boarding process is as orderly as possible.
The standard class as expected has the most coaches at 3, with each coach having monitor screens showing soundless movies, a toilet and hand washbasins. Although there were no casualties on board, it was reassuring to see beefed up security put in place, keen medics and parading rail hostesses.
Also, accompanying each seat row is an electric socket that ensures passengers stay plugged in for the duration of their journey.
Most of the facilities are in mint condition which was expected as it just began operations less than a month ago.
That Could Be better!
Quite conflicting how the Government is trying to propagate a cashless environment but wouldn't have POS terminals at their facilities.
Scheduled departure times could use a lot more broadening too. Presently, one can only travel within two time frames: 8 am or 4 pm on weekdays and 8:30 am or 6 pm on weekends.
So what happens when you suddenly get hungry in transit? I mean if we are going to have eager hostesses, we might as well be served some concessions… even if they come at an extra cost. I need food, please.
Also, to keep myself company, I had Netflix (surprise, surprise). Alternatively, if I didn't have a smartphone and I wanted to watch a movie on the way, I just had to take a professional lip reader along with me to transcribe in real-time whatever was going on in the movie showing on the soundless monitors. That should be fun.
Lastly, you wouldn't be wrong to expect to find WiFi on the train. If there are sockets, maybe providing a steady internet to-go shouldn't be rocket science. It is 2021; they go hand-in-hand.
Fancy Taking The Train Soon?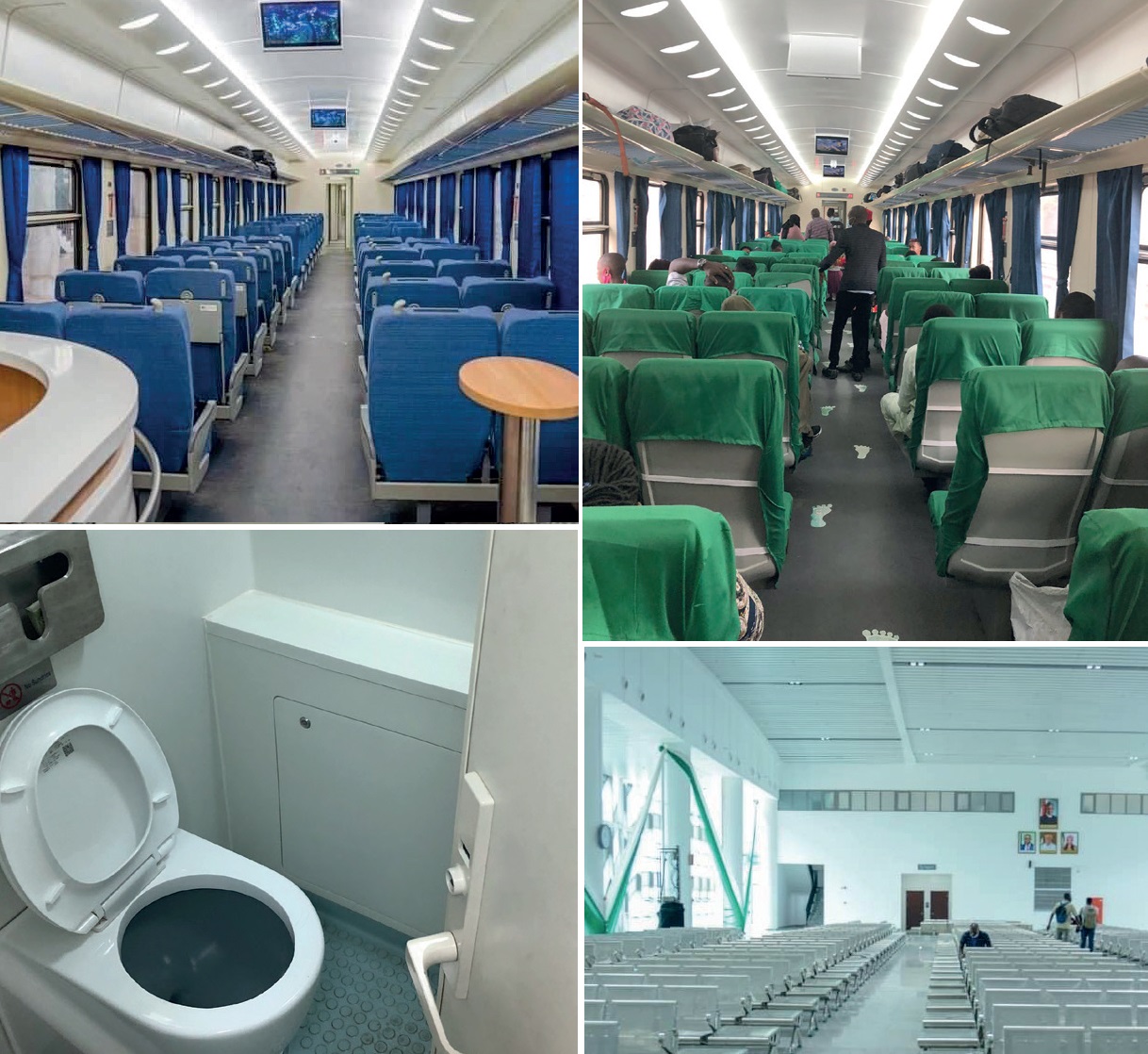 If you are going from Lagos to Ibadan, you're getting the train at the Mobolaji Johnson Station, Alagomeji, Yaba. On the other hand, if you are travelling from Ibadan down to Lagos, you will get the train at the Chief Obafemi Awolowo Station at Moniya, very close to Iwo Road. A trip takes approximately two and half hours; however, it could be delayed by a few minutes because of the 5 minutes stopover at the Prof. Wole Soyinka Station in Laderin, Abeokuta. This means travellers going to Abeokuta will alight and those going to Ibadan/Lagos will also join the train.
For now, there are just two trips to and from Lagos. On weekdays, the departure times are 8:00 am and 4:00 pm; whilst the estimated arrival times are 10:40 am and 6:40 pm respectively. On weekends, the trains take off at exactly 8:30 in the mornings and 6:00 in the evenings, with the arrival times estimated at 11:10 am and 8:40 pm.
The train has only one coach for the First Class. There are two coaches available for the Business Class and three coaches dedicated to the Standard Class. Here is how much they cost…
Standard Class ticket – N2,500
Business Class ticket – N5,000
First Class ticket – N6,000
For passengers going from Lagos to Abeokuta or vice versa, Standard Class costs N2,000, Business Class N3,500 and First Class N4,500.
Conversely, those going from Abeokuta to Ibadan or vice versa will have to pay N600 for Standard Class, N1,500 for Business Class and N2,500 for First Class.
Children above 14 years old are to pay the full adult price, while those below 14 years are to pay half of the adult price.
As mentioned earlier, the new service is operating on a limited schedule with just two trains a day but will expand to 16 daily departures once construction on stations is complete (when will that be?)
Finally, remember it is important to arrive at the train station at least 30 minutes before departure time. This is to allow you to have time to purchase tickets and register. Wearing a face mask, and having an identification card – passport, national ID, work ID, or voters' card – is compulsory to buy a ticket at the counter.
Here's wishing you a safe trip.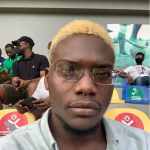 Self-identifies as a middle child between millennials and the gen Z, began writing as a 14 year-old. Born and raised in Lagos where he would go on to obtain a degree in the University of Lagos, he mainly draws inspiration from societal issues and the ills within. His "live and let live" mantra shapes his thought process as he writes about lifestyle from a place of empathy and emotional intelligence. When he is not writing, he is very invested in football and sociopolitical commentary on social media.