Spring Fling: The Wonderful Season Of Colours
Getting the perfect wardrobe for a new season can be quite daunting. But if you choose to take that bold step and update your wardrobe with the cuts, colours, and trends of the season, we recommend that you stay with shades and hues that match your skin tone. While there are various shades from all of the popular colours of Spring, jumping on the bandwagon without considering what works for you, is a NO, NO in our books. This season is all about colours; pastels and bright colours, so by all means, have that in mind when you go on your next shopping spree, but also remember that you must pair hues that work together to avoid looking like a clown.
Whether you choose to go with vibrant colours, or stick with softer hues, there is a trick to it. Pair brighter colours with dark shades or make like Paolo Sisiano and Adebayo Oke Lawal, and pair soft hues together. Alternatively, if you get lost in a myriad of all the fun colours, an easy way to go would be to pair any item with white.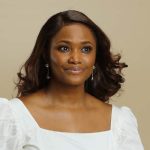 A lawyer by training, Onah packs over a decade of experience in both editorial and managerial capacities.
Nwachukwu began her career at THISDAY Style before her appointment as Editor of HELLO! NIGERIA, the sole African franchise of the international magazine, HELLO!
Thereafter, she served as Group Editor-in-Chief at TrueTales Publications, publishers of Complete Fashion, HINTS, HELLO! NIGERIA and Beauty Box.
Onah has interviewed among others, Forbes' richest black woman in the world, Folorunso Alakija, seven-time grand slam tennis champion, Roger Federer, singer Miley Cyrus, Ex Governor of Akwa Ibom State, Godswill Akpabio while coordinating interviews with Nigerian football legend, Jayjay Okocha, and many more.
In the past, she organised a few publicity projects for the Italian Consulate, Lagos, Nigeria under one time Consul General, Stefano De Leo. Some other brands under her portfolio during her time as a Publicity Consultant include international brands in Nigeria such as Grey Goose, Martini, Escudo Rojo, Chivas, Martell Absolut Elix, and Absolut Vodka.
Onah currently works as the Editor of TheWill DOWNTOWN.