Quick Skincare Routine To Ignite Your Glow For International Women's Day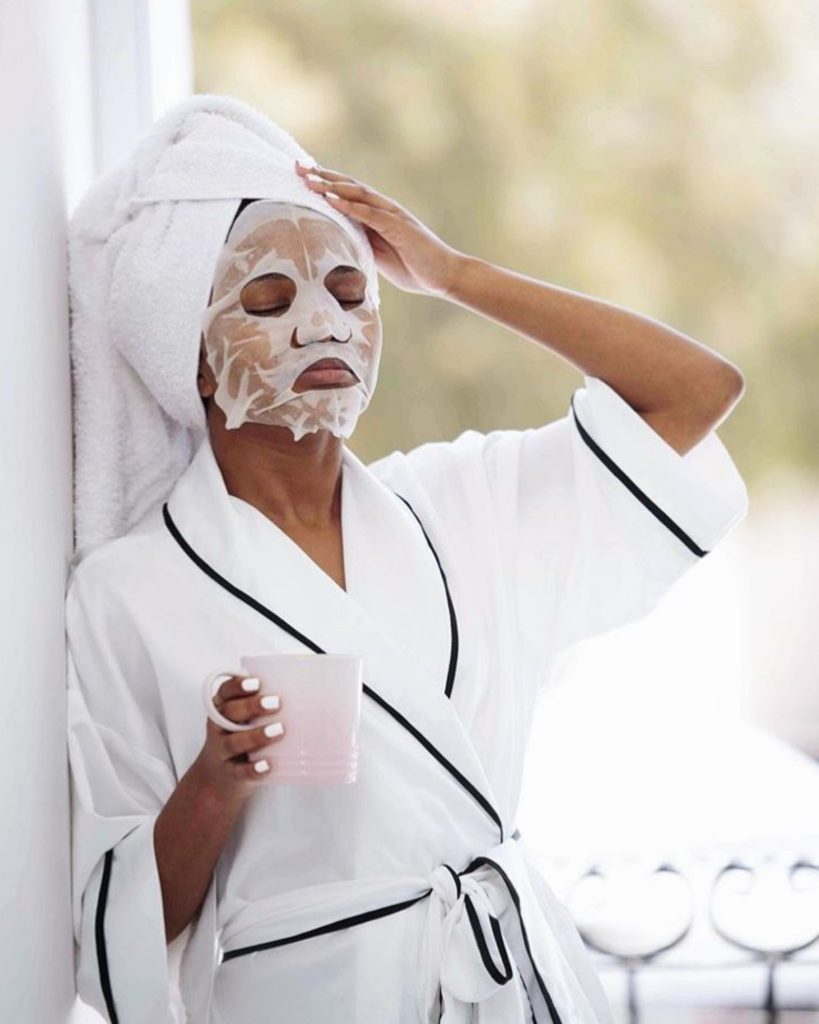 International Women's Day is a few days away, and what better time to prep your skin for that new photo you want to take to commemorate the day? Treat yourself with extra love; it's an opportunity to set aside some time to pamper yourself. You deserve it.
Nothing beats the feeling of glowing and illuminating skin. It doesn't matter whether you are extremely busy; take time to pamper your skin. It's a lot simpler than you think, as you don't need a time-consuming routine with so many products.
Below are quick and easy steps to help your skin look healthy and glowing.
(1) Begin With a Gentle Facial Cleanse And Exfoliator
Begin your skincare routine with a gentle and thorough cleanse, more like a soothing massage. Facial cleansing is meant to remove the dirt and grime that has attacked your skin overnight and during the day.
After cleansing away any form of dirt on the surface of your skin, it's time to go a bit deeper by applying a perfect exfoliating cream or powder meant for your skin type on your skin. By doing this, you will find your skin feeling softer and smoother.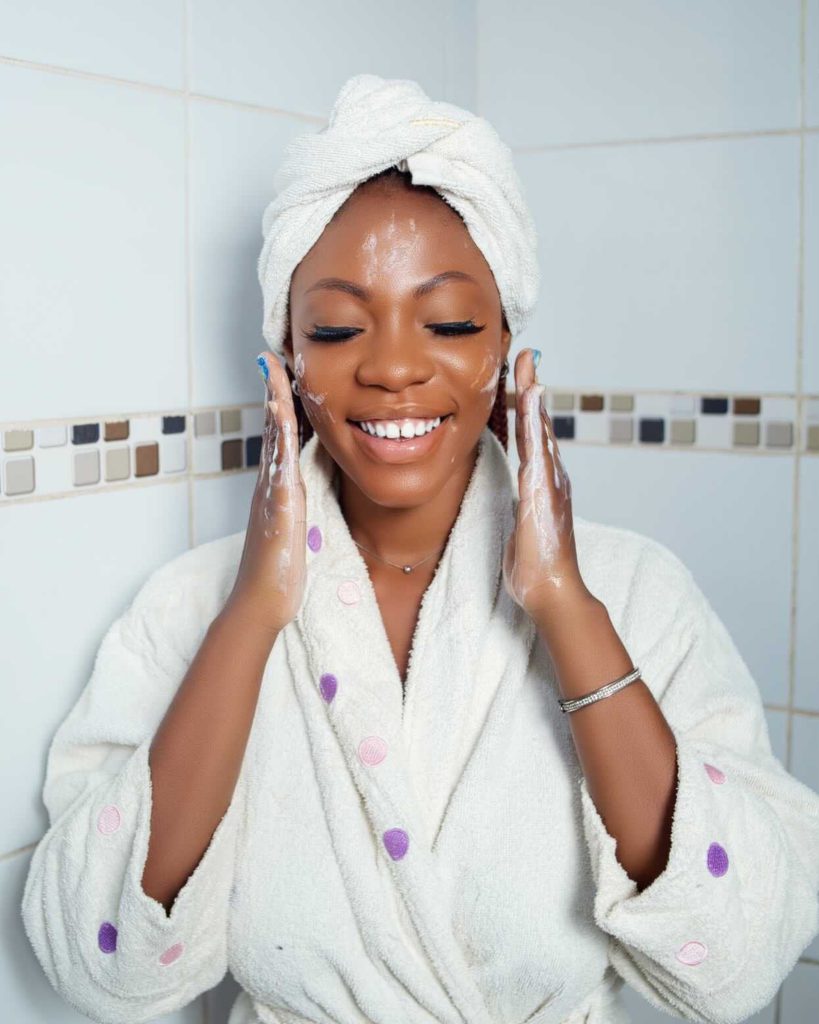 (2) Lock in Hydration All Over Your Body
After cleansing and exfoliating your face, the next thing to do is to focus on your body. All you have to do is to take a candlelit bath and exfoliate. When you are done, lock in that moisture and prevent your skin from drying out.
In case you don't know, the perfect time to apply a facial mask is during a bath, and there is a variety of them; whether turmeric, cucumber, honey, coffee, or aloe vera, a few ingredients are great to get you an instant glowing face.
When you are out of the tub, reach out for your favourite lotion and use it on your body for an extra burst of hydration.
After your body has been fully moisturised, it's time to take off the facial mask. Remove the mask slowly and massage the leftover essence into your skin around your temples, orbital bones, and anywhere else you choose.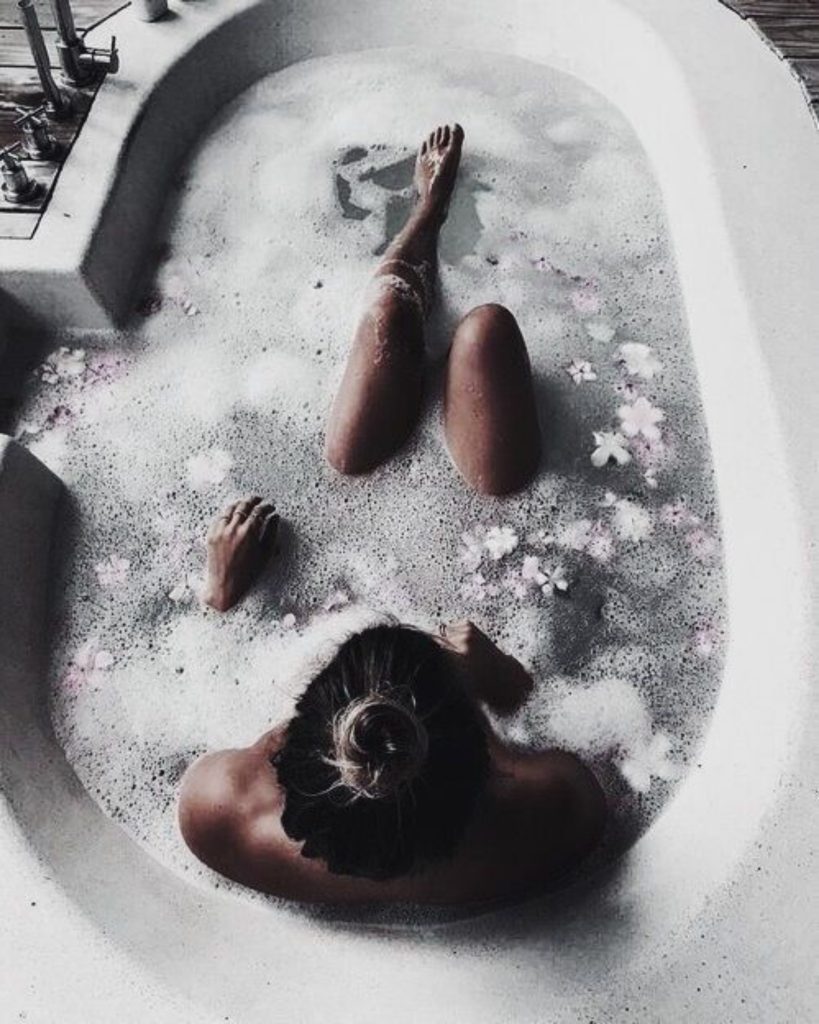 (3) Don't Forget Your Eyes
Now that you've taken care of your body and most of your face, remember to care for your eyes. Doing this will improve the appearance of discolouration and dark spots around your eyes so they blend into your complexion. You can do this by using any hydrating cream of your choice.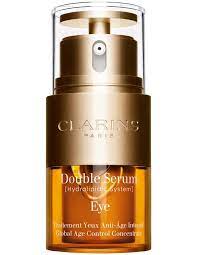 (4) Remember to Add The Finishing Touches
All that's left now is to add the finishing touches. It doesn't matter whether you plan on keeping your skin all-natural or you want to glam it up; make sure to prime your canvas with any facial serum of your choice. Double serum by Clarins is a also a great one to use here. They help smoothen and soften fine lines, leaving your skin looking pristine and polished. Now, you're ready to head out, bare-faced and beautiful. Better still, you can start layering on your foundation. The choice is yours.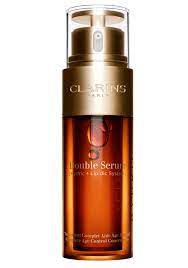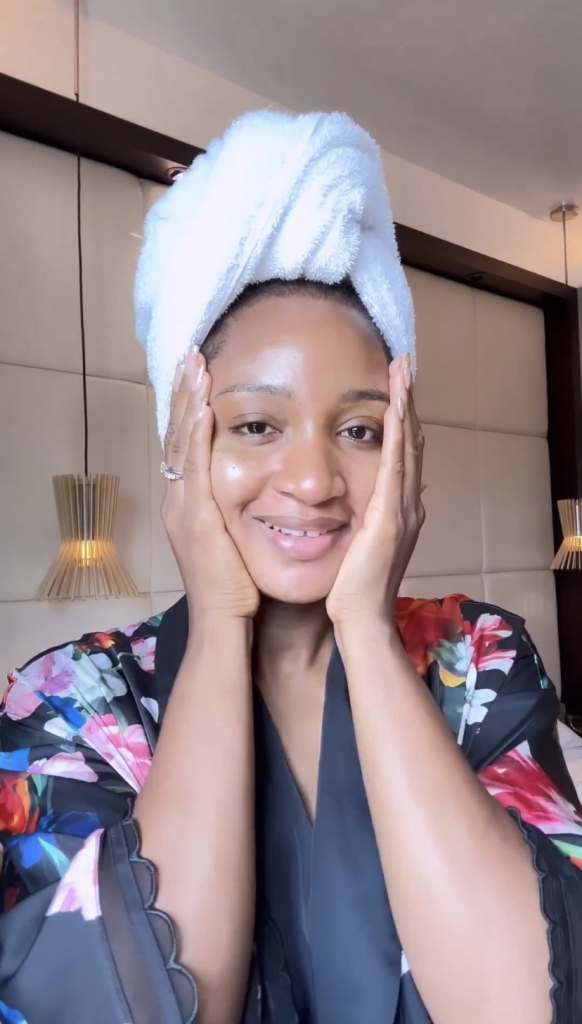 Dorcas Akintoye is a dedicated writer with more than 2 years prolific experience in writing articles ranging from food, entertainment, fashion and beauty. She has a National Diploma in Mass Communication from Kwara State Polytechnic, Ilorin. She loves writing, listening to music and playing scrabble. She is a highly-skilled, enthusiastic, selfmotivated professional writer.