Onah Loves
This issue features items, some oldies but goodies, others not so old, which are worth giving a try. So whether you want a new scent for your home or you would like to revisit an old tale about life's lessons in a book, this selection is worthy of attention.
The Patrickrow Maison luxury scented candles and diffusers are great for calming, uplifting, and reducing stress after a long day. I particularly love that it's a citrusy blend of bergamot ylang- ylang,
grapefruit and musky woods.
And when next you dine, maybe even at home, try a Purcari wine. This Pinot Grigio pairs perfectly with sushi and other fish menus. Trust me, you'll love it.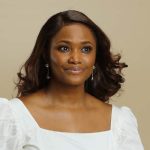 A lawyer by training, Onah packs over a decade of experience in both editorial and managerial capacities.
Nwachukwu began her career at THISDAY Style before her appointment as Editor of HELLO! NIGERIA, the sole African franchise of the international magazine, HELLO!
Thereafter, she served as Group Editor-in-Chief at TrueTales Publications, publishers of Complete Fashion, HINTS, HELLO! NIGERIA and Beauty Box.
Onah has interviewed among others, Forbes' richest black woman in the world, Folorunso Alakija, seven-time grand slam tennis champion, Roger Federer, singer Miley Cyrus, Ex Governor of Akwa Ibom State, Godswill Akpabio while coordinating interviews with Nigerian football legend, Jayjay Okocha, and many more.
In the past, she organised a few publicity projects for the Italian Consulate, Lagos, Nigeria under one time Consul General, Stefano De Leo. Some other brands under her portfolio during her time as a Publicity Consultant include international brands in Nigeria such as Grey Goose, Martini, Escudo Rojo, Chivas, Martell Absolut Elix, and Absolut Vodka.
Onah currently works as the Editor of TheWill DOWNTOWN.