MOVIE REVIEW: Retribution
There's nothing Hollywood loves more than to mend the bonds of a dysfunctional family through a series of cataclysmic events. Natural disasters, alien invasions, shark attacks, cancer, insufferable houseguests, satanic cults – the list is endless, and chances are good that it is the through line to at least three of your favourite movies. Call it trauma as therapy. And while Liam Neeson's acting career is about as eclectic as it gets for a man who's been working for more than four decades, his most recent string of action films, beginning with 2008's Taken, has fashioned him as an aged action hero family man of the "don't poke the bear" variety.
This appears to suit Neeson just fine, as he's been making a couple of these films every year now, the latest being Retribution, a remake of the 2015 Spanish film El Desconocido (The Stranger). And while the coy vagueness of both those titles pretty much sums up the inscrutable algebra of film marketing, an opportunity was missed in not calling the film Car Bomb, because that is much more accurate than Retribution, a title that loses any meaning it might have hinted at as the plot unfolds. But if all I needed to say was that Liam Neeson is trapped in a car with a pressure-sensitive bomb in it (his character has a name, Matt Turner, but we all know it's Liam Neeson).
Perhaps, at the end of the day, that is all there is to say, but then I couldn't tell you about how dysfunctional, pre-car bomb, Liam Neeson's family is. His preteen daughter, Emily (Aspell), is sensitive and nosy, causing her teenage brother, Zach (Champion), to loudly admonish her to keep out of his bedchamber. Liam Neeson's wife Heather (Davidtz), tries to talk to him as they get ready for the day, but he is staring at his tablet and ignoring her until she yells at him, and he snaps out of it like he was always listening. But he was not really listening, now or always, which is why Heather is secretly meeting with a divorce lawyer later that morning. Liam Neeson is distracted today because his boss, Matthew Modine (named Anders here), called Liam Neeson earlier and told him that one of their big clients wants to pull out with all his money, and it could be a disaster, which is movie shorthand that they are running a Ponzi scheme.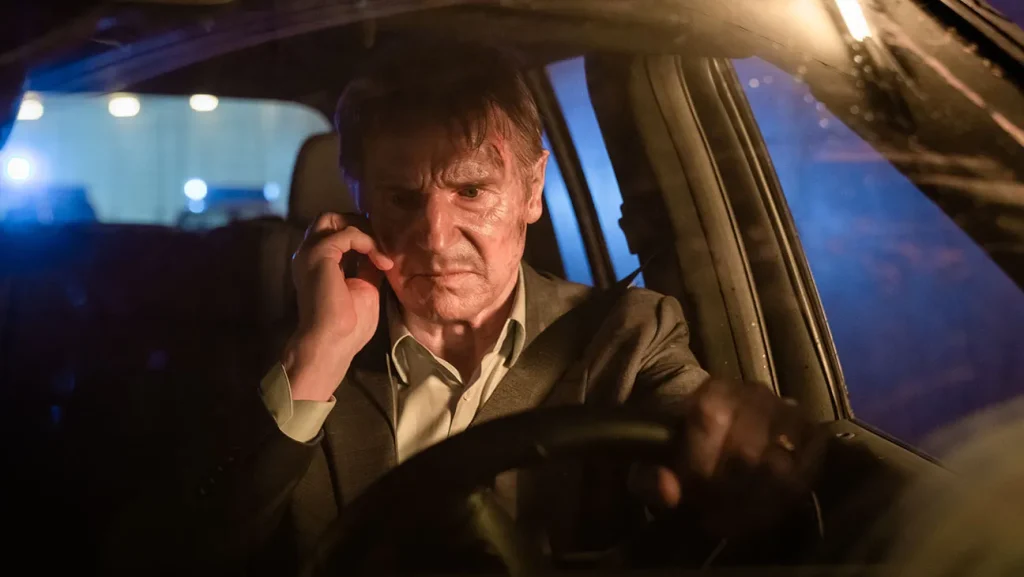 So Liam Neeson is a corrupt banker living in Berlin who has to solve the scared client problem and drop his kids off at school (because remember his wife secretly wants a divorce), and a strange phone rings in his car, and the distorted voice on the other end says there's a car bomb and
he better do as the voice says. In the hands of director Nimród Antal, a filmmaker who's made good movies (2003's Kontroll) and bad movies (2010's Predators), Retribution falls pretty much right down the middle. Antal certainly knows how to frame the action, and his penchant for swooping the camera around is put to good use here, as the distorted voice on the strange phone makes Liam Neeson and his children drive around and become a family unit again while bearing witness to the cars of his crooked co-workers blowing up with them inside so it appears that Liam Neeson is killing these people with car bombs, which means German cops are chasing him now. Who is making Liam Neeson do these things? Will his wife still want to divorce him after the car bomb?
The answers are underwhelming and predictable, but watching Liam Neeson finally attempt to escape the car bomb is mildly entertaining; there's just a mediocre movie to s through first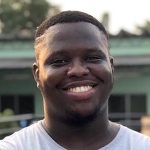 Boluwatife Adesina is a media writer and the helmer of the Downtown Review page. He's probably in a cinema near you.