Movie Review: Barbie
Greta Gerwig's Barbie movie has been dominating the globe with a sprawling and spectacular marketing campaign that is impossible to ignore. Now that the film is finally in theatres, can it possibly live up to the hype of anticipation? It's complicated. In some regards, Barbie is exactly what fans online frothing over the Barbie Selfie Generator and those true-to-doll red carpet looks desire.
Gerwig – with the assistance of an army of incredible craftspeople – has made Barbieland a marvellous reality of towering dreamhouses, flawless fashion,and violently pink everything. Margot Robbie and Ryan Gosling are masterfully paired as "Stereotypical Barbie and Ken," not only achieving the improbable physical perfection of this iconic duo but also capturing the juvenile whimsy one might assume they possess.
Plus, there's plenty of daffy humour tied to how kids play with Barbie and some of Mattel's less glamorous moments. But the plot carefully hidden in the trailers, clips, junket videos, and music videos may throw many for a loop. And that's pretty incredible in its own right. A brief intro proposes that Barbie has been an icon, inspiring girls and solving all the problems of sexism — well, as far as the residents of Barbieland, a female-led utopia, know, anyway.
In Barbieland, Barbies are doctors, lawyers, construction workers, Pulitzer prize winners, and the president. Every day is perfect, beginning with a great night's sleep and a charming morning routine of costume change and heart-shaped waffle, and every night ends with a massive dance party, followed by a "girls' night"— no Kens allowed. (While Barbies do anything and everything, Kens "beach.") But all of this seeming perfection begins to unravel when Stereotypical Barbie (Robbie) asks abruptly, mid-choreographed group-dance number, "Do you guys ever think about dying?"
Soon, her sleep isn't so restful. Her breakfast is burnt. Her perfectly arched feet go flat. She seeks counsel from "Weird Barbie" (a perfectly cast Kate McKinnon), who tells her that the girl playing with her in the Real World is in crisis, and it's up to Barbie to go there and help her. Ken (Gosling) will come along for the ride, whether Barbie likes it or not.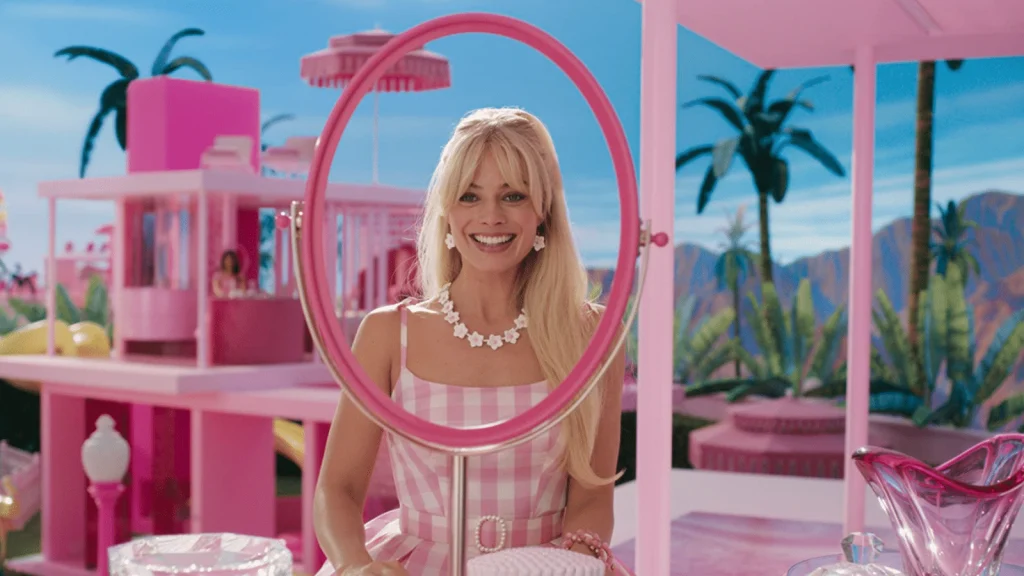 Barbie has long been a promise and a pitfall for women. On the one hand, she tells girls they can be anything they dream of. On the other hand, she is a standard to which we can never live up to with her unrealistic curves, her unflappable smile, her entirely bespoke wardrobe, and her ability to be absolutely anything — with no impediments of institutionalized prejudice to hold her back.
Incredibly, Barbie tackles a lot of this terrain. Barbieland is an inclusive place, made up of Barbies who are people of colour, and disabled Barbies with aids like wheelchairs and prosthetic limbs. It's a dizzying delight to see all of these women working blissfully together, living their best fantasy lives, where their basic rights aren't under attack (and everything looks cute).
When Barbie visits the Real World, however, she confronts a rude awakening of catcalls, sexual harassment, and a Mattel boardroom full of businessmen talking down to her. From here, the film becomes direct in its discussion of sexism and the problems of patriarchy. Billie Eilish – Billie Bossa Nova Billie Eilish – What Was I Made For_ [From The Motion Picture _Barbie_] Etta James – At Last Lizzo – PinkSnoh Aalegra – I Want You Around Janelle Monáe – A Dry Red Tony Bennett_ Lady Gaga – Cheek To Cheek Dua Lipa – Dance The Night (From Barbie The Album) Ryan Gosling – I'm Just Ken JMSN – 'Bout It.
The dialogue on these points ranges from comically broad to personal but generally has a "Feminism 101" vibe to it. It seems Gerwig's chief focus with Barbie is to give voice to the girls and young women encountering the sexist double standards put upon them by using a doll that's been a blessing and a curse on that point. It's a candy-coated intro to feminism. To one character, Barbie is a symbol of outdated and unfair standards women are shackled by; to another, she's a radiant symbol of the potential women possess if only given the chance to shine. This conflict not only propels the plot — and Barbie's own identity crisis — but also allows for another political paradox in this big-budget studio movie with glossy IP.
It's easy to be cynical about movies based on toys, as one might rightly assume they're chiefly produced for merchandising. It's hard to argue Barbie doesn't play into that, as Barbie-mania sweeps the globe with a massive array of tie-in products. Even within the movie, specific clothes and dolls get loving, kitschy close-ups. But incredibly, within what is a two-hour commercial for Barbie dolls and all hyper-feminine fashion accessories, Gerwig builds a thread about the evils of consumerism and the problems with Barbie. A politically minded tween (Ariana Greenblatt) goes on a diatribe about the problems with the doll, giving a swift voice to many of Barbie's detractors.
But more powerfully, the third act challenges the concept that our identities are made of what we own. Even in Barbieland, consumerism and the obsession with stuff is called into question, which feels pretty radical for a toy movie. On the press tour, Gerwig has repeatedly noted she found inspiration in classic Hollywood musicals. And that is clear in Barbieland with its gorgeous hand-painted backdrops, the 2001: A Space Odyssey parody, the pink brick road (a nod to The Wizard of Oz), and all the flashy dance numbers that evoke classic musical performances.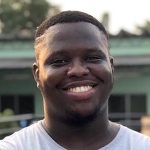 Boluwatife Adesina is a media writer and the helmer of the Downtown Review page. He's probably in a cinema near you.