Movie Review: Adire
Billed as the first wholly independent film produced by FilmOne Studios, Adire tells a tale of agency, found-family and reprisal of self-righteousness and hypocracy. It's funnier than I expected it to be, stylish (in more ways than one) and completely sidesteps the "third act-
itis" that seems to plague a vast majority of Nollywood productions. I sat, not knowing what to expect, and left quite impressed. I love a good surprise. Adire follows well, Adire, the vivacious titular character played by an electric Kehinde Bankole (Super Story, Blood Sisters), who begins the film as a frustrated veteran prostitute. Tired of being under the thumb of her pimp, Adire steals what she believes she's owed and flees to a village in rural Ibadan, where she sets about reclaiming her autonomy by starting her lingerie business full time (her quarters in the
pimp's house are littered with some of her designs. Good "show, don't tell" here).
Her entrance into the communitybefuddles the men of the village, particularly married Tobi (Kelechi Udegbe, who got the most laughs from me with his "Tiger" catchphrase). Hijinks ensue. Adire's entrance to the community shakes up the social order, rankling many of the women, particularly church leader Folashade (a stately Funlola Aofiyebi), who can feel her firm grip on the churchgoing populace slip as Adire wins the women
over one at a time, helping them woo their husbands anew with her lingerie. Speaking of clothing, every piece that Adire wears in this film is a banger. They really showcase her confidence through her eclectic style.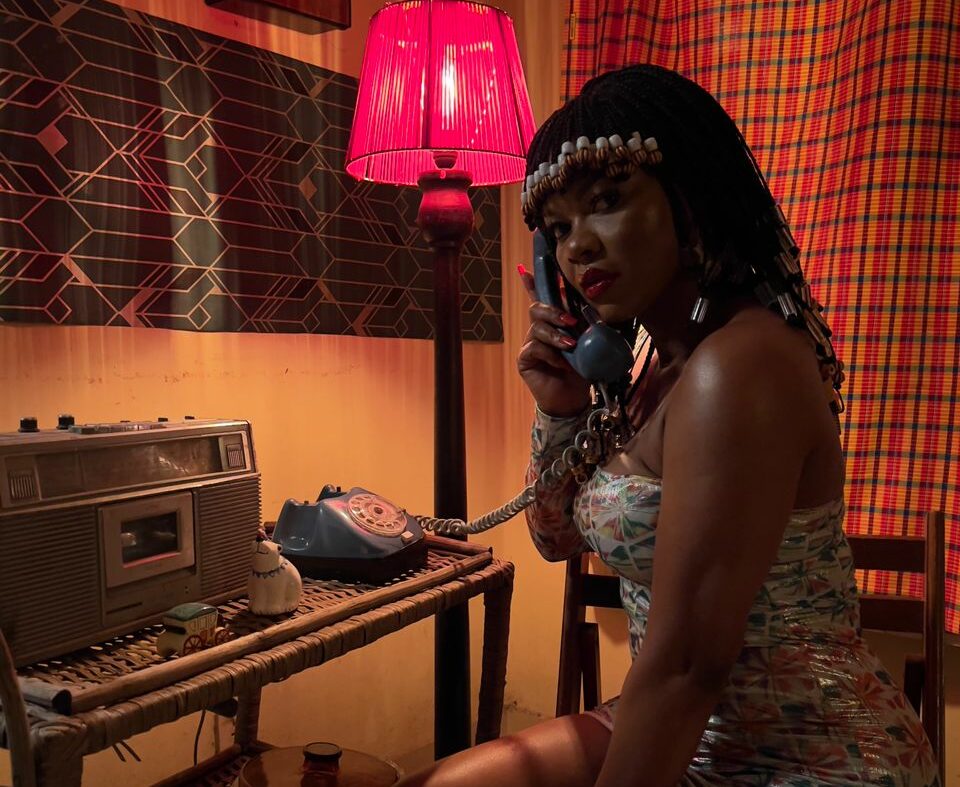 One of my favourite things about thefilm is the script. Jack'enneth Opukeme's dialogue is unexpectedly florid (someone uses the word "Dirge" in this film. I was sold immediately I heard that), flows naturally and refrains from being overtly expository. Some may complain that they don't speak how people from Ibadan speak, but I've played 2018'sGod of War and seen Norse blacksmiths speak like cowboys. This is comparably more than fine. The film is also shot really well. Director Adeoluwa Owu and Director of Photography Emmanuel Odihiri light the movie brilliantly, whether
day or night. It was always easy to see what was going on, and they really flex their muscles in some scenes with some brilliant mood lighting. There is a lot of directorial flair in this film, with my absolute favourite scene being a dream-like montage where Adire is dancing in a darkened room surrounded by texts from lustful men in the village. It doesn't move the plot forward, but it's an artistic touch I'm not sure I've seen elsewhere in another Nollywood film.
The film is paced well too. Asides the commotion in the village, the film is imbued with a sense of foreboding by the interspersing of scenes of Adire's pimp hunting for her. I won't spoil, but I quite like how he eventually figures out her whereabouts. The third act sews up nearly all the plot threads that were woven in the film and does them without rushing. I found myself impressed at how well it tied together and particularly
enjoyed the payoff of a particular character who kept getting closeups all through the film, even while not having much to say. My "Chekhov's
Gun" radar was tingling, and it paid off really smartly, with an inadvertent slip into religious extremism.
I really enjoyed Adire. It balanced comedy and a more serious tone capably, told a story of reclaiming agency, making unlikely friends, and blurring of the line between self-righteousness and hypocrisy. I have very few complaints (though the plotline of Adire's male friend (Ifeanyi Kalu) doesn't exactly work how it sought to ). Adire is the first of many FilmOne originals, and if they're as charming and funny as this, then bring them on.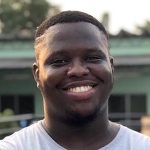 Boluwatife Adesina is a media writer and the helmer of the Downtown Review page. He's probably in a cinema near you.