MICRO MANICURE: A Step By Step Guide to Micro French Nails
Instead of going for mile-long nail extensions or megawatt embellishment, a small strip of polish can give you a sleek, chic and classy finish to your nail polish routine.
The micro French manicure is having a major moment right now. For those who might have been under a rock all these years, the micro French manicure is all about painting the top of your nails as thinly as possible and tapering slightly down the side of your nail. The thin line imparts an elegant and delicate look, making it ideal for any occasion. The fabulous thing about micro French nail design is that it complements every nail shape, outfit and season. All you have to do is to switch up your base and tip colour to match whatever style you want.
Here's how to pull off the micro French nail trend.
1. Prep The Nails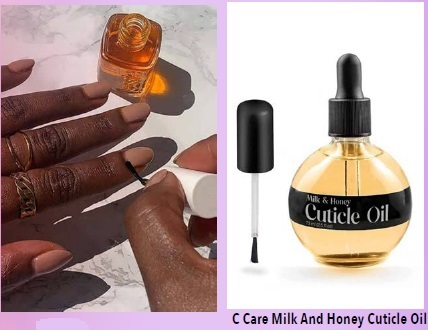 No manicure is complete without proper nail prep. You can do this by shaping and filing your nails, cleaning the nail plate, and moisturising the cuticles. Doing this will give your manicure an elevated finish.
2. Lay Your Base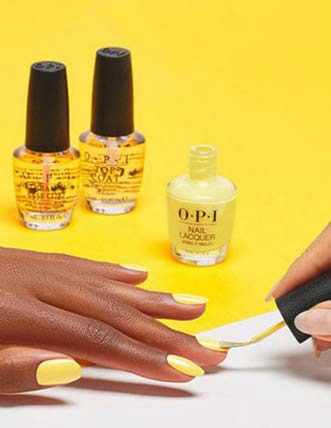 Prioritise starting with a strong base coat. You can go the classic French manicure route with a sheer shade of pale pink or white; better still, choose any other polish you desire.
3. Choose Your Colour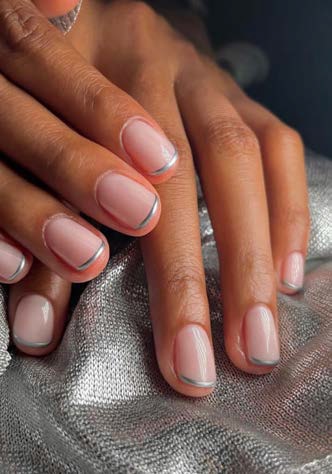 This is the stage where you can get creative with your style. Find a colour that would be a strong contrast, although not overbearing to your tip colour. The variations are endless when experimenting with various tip or base colours.
4. Draw Your Line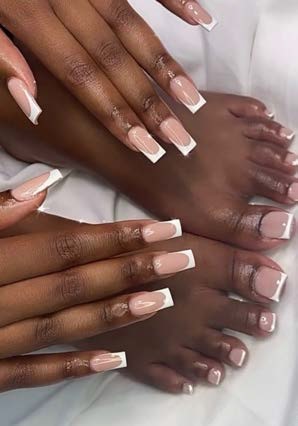 The next thing to do is to apply a thin strip of colour at the tip of your nails. You can do this by using a striping brush or nail polish brush to make your line thin. Paint a slightly curved line at the end of your nail tip before filling in the rest. To make sure the colour stands out, you can layer on a couple of coats.
5. Finish With a Top Coat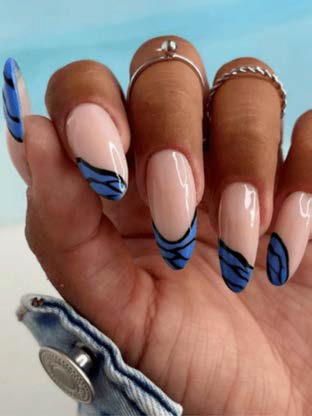 When you are done, use a top coat to seal in the French tip and secure a patent leather finish. You can always touch up with a top coat anytime you want.
Dorcas Akintoye is a dedicated writer with more than 2 years prolific experience in writing articles ranging from food, entertainment, fashion and beauty. She has a National Diploma in Mass Communication from Kwara State Polytechnic, Ilorin. She loves writing, listening to music and playing scrabble. She is a highly-skilled, enthusiastic, selfmotivated professional writer.