How A Facial Roller Can Enhance Your Skincare Routine
For those who are versatile about the beauty industry and trends, you would have likely come across this low-tech yet highly effective tool – the face roller. Apart from the fact that they can be helpful for a relaxing facial massage, they can also be added to your daily routine to reduce puffiness, increase blood circulation and, most importantly, drain lymph nodes.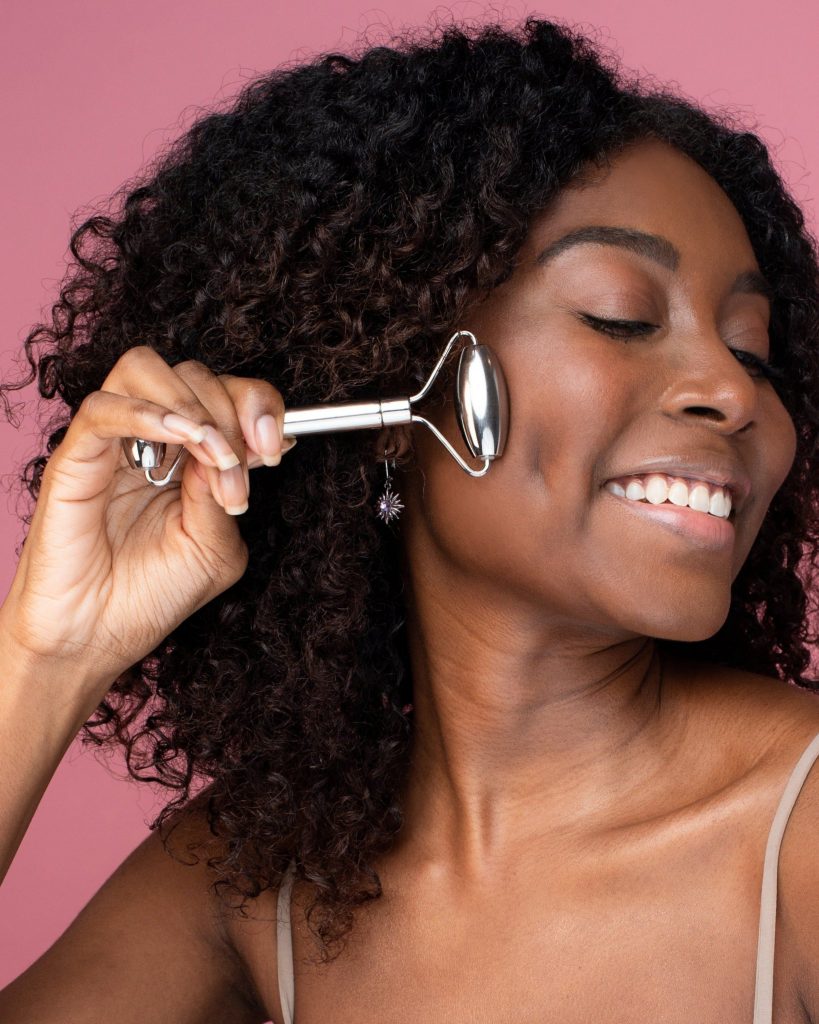 A face roller typically consists of a handle and a roller made of various smoothly polished stones, including jade, rose quartz, metal, and amethyst. These stones, especially jade stone, are naturally cool to the touch and provide instant soothing to tired and inflamed skin. Over the years, facial rollers have been formulated to include sonic vibrations and metal rollers to help sculpt the face and provide longer-lasting cooling power.
Adding facial rollers to your daily skincare routine can provide numerous benefits for your skin.
1 REDUCE PUFFINESS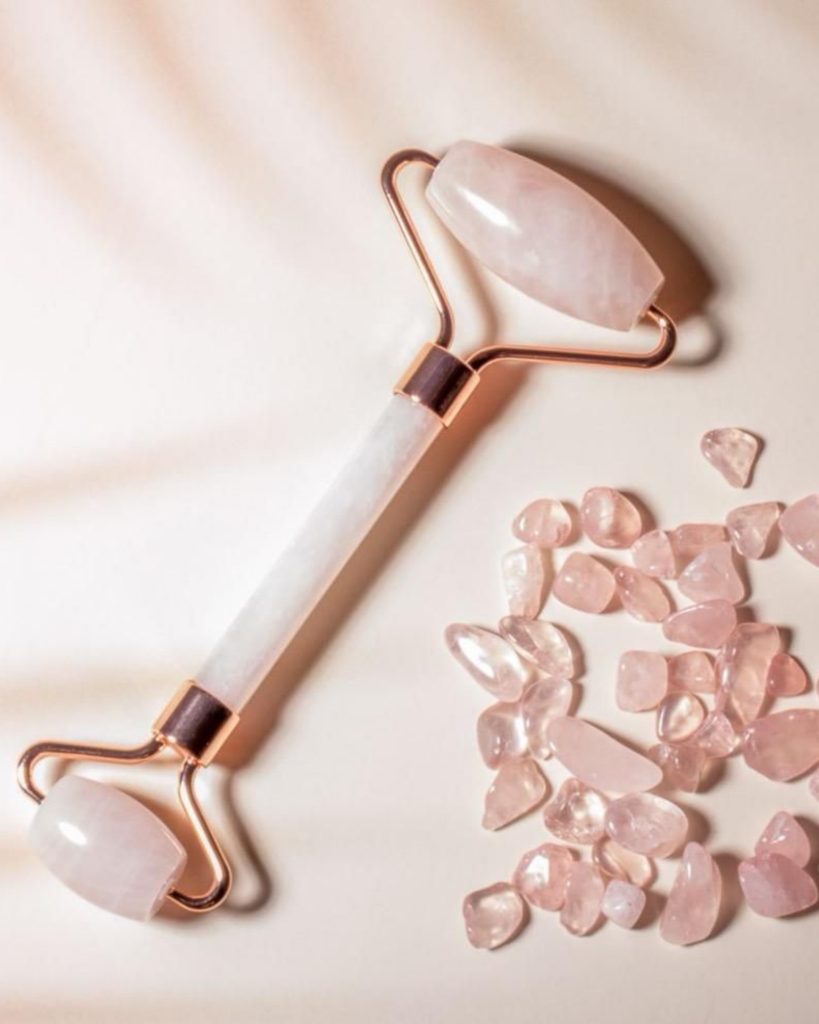 Face roller helps reduce inflammation and puffiness by promoting lymphatic drainage.
Rolling it consistently on your face helps move excess fluid out of the face tissue, resulting in a more defined and contoured appearance.
2 BRIGHTER SKIN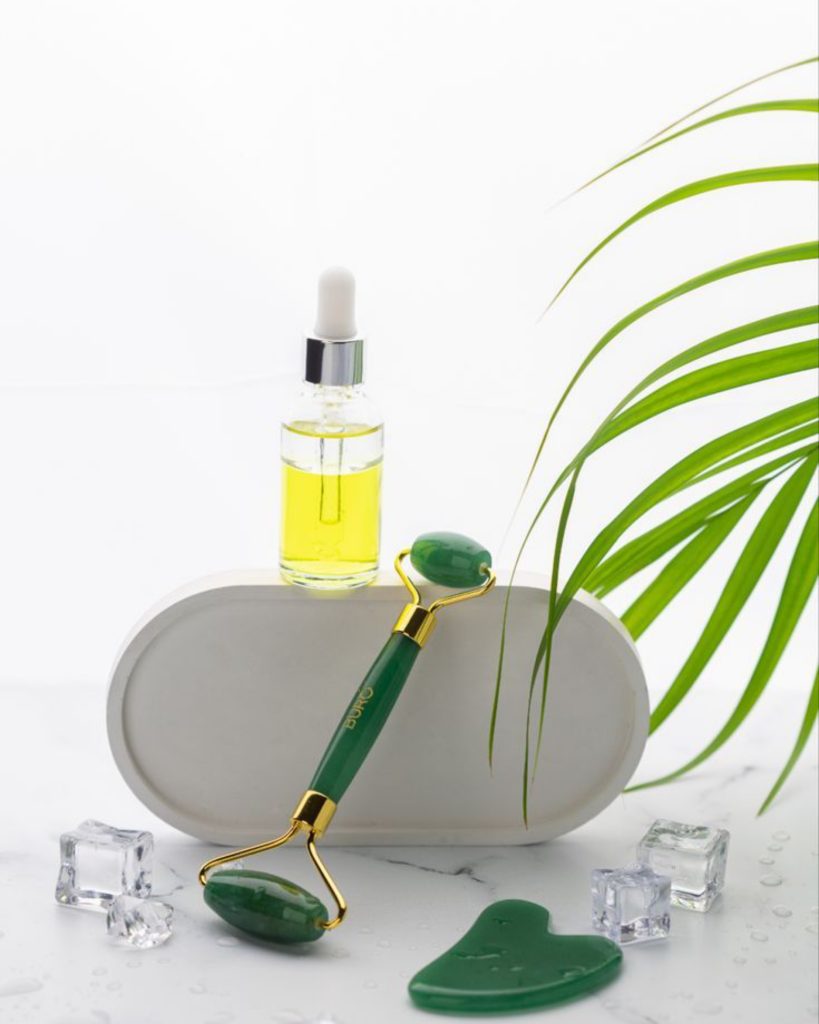 Facial rollers can be used to brighten your skin at the same time, restore your natural glow. Using a face roller on your face increases blood circulation.
Also, it allows free movement of some other essential fluids and oxygenated blood around the face, decreasing dullness and giving you a warmer glow.
3 ENHANCE PRODUCT ABSORPTION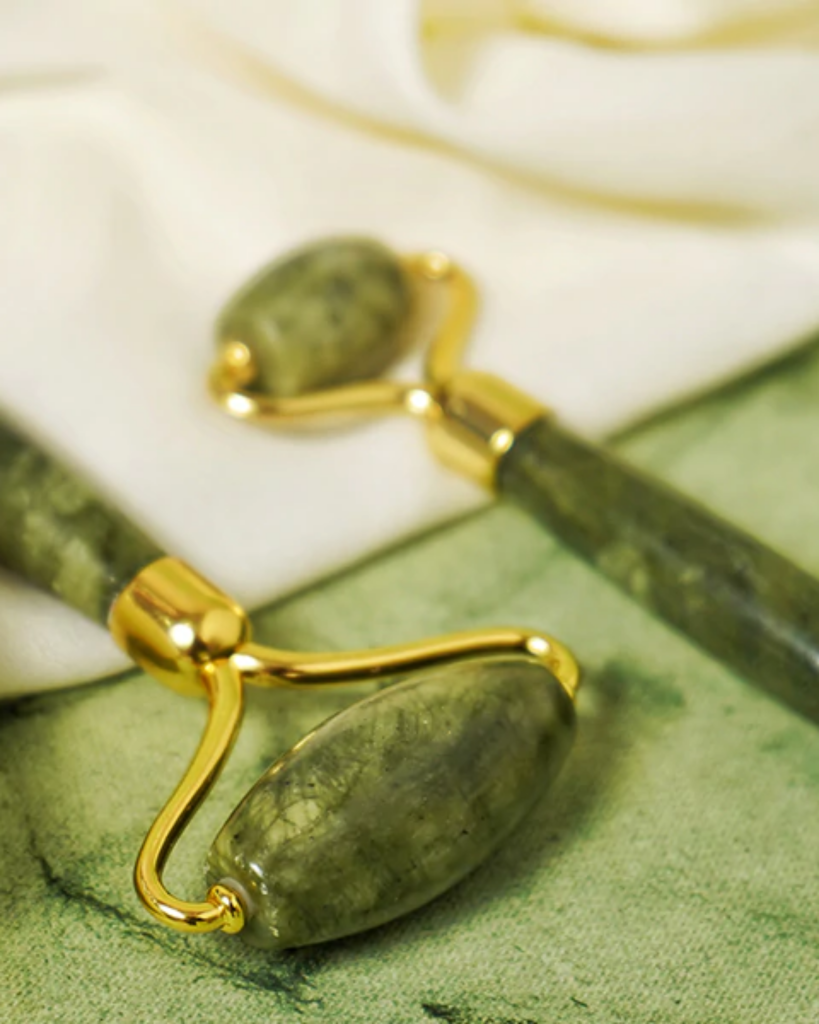 Using a facial roller after applying your skincare products can help enhance their absorption into the skin. The roller helps massage the products into the skin, allowing them to penetrate more deeply and effectively.
4 GENTLE MASSAGE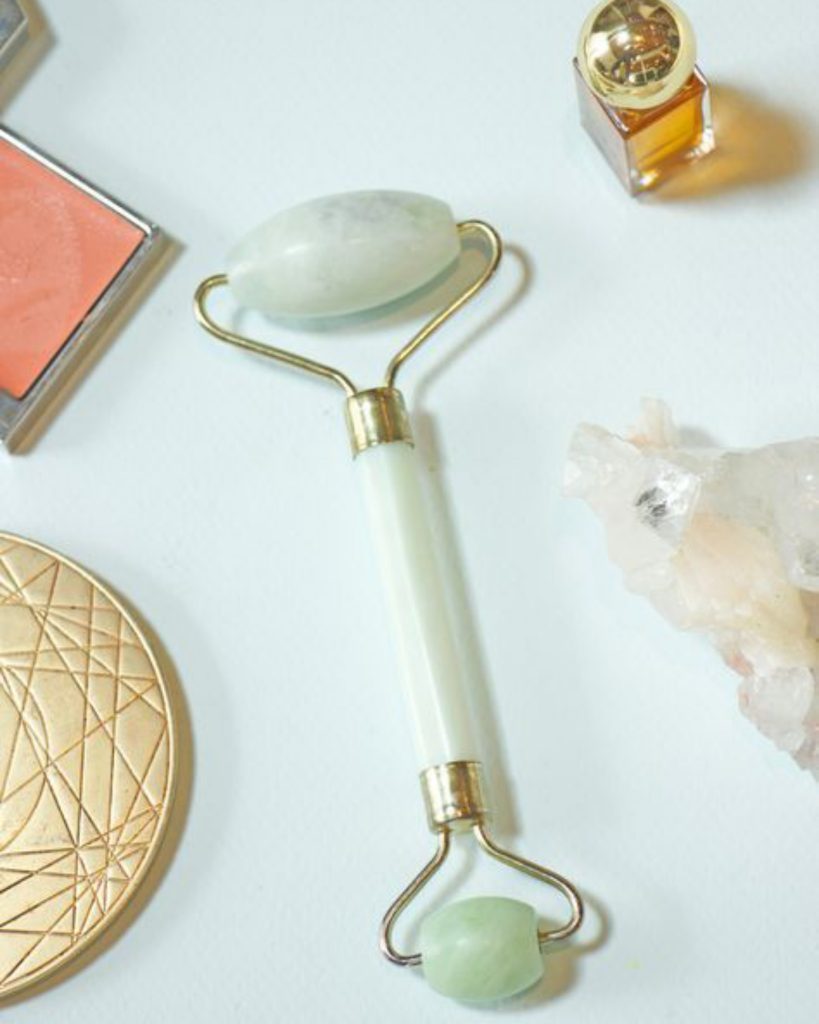 The motion of the face roller can also provide a therapeutic massage for the face, assisting in reducing muscle tension and promoting relaxation.
One important thing to consider when choosing a face roller is the materials it's made from. Jade and rose quartz are popular choices among people because many believe they have healing properties and help balance the body's energy. However, face rollers can also be made using materials like stainless steel or plastic.
How To Use Facial Rollers
The first thing to do is to wash your face with your everyday cleanser and pat dry. Then, apply your facial oil, serum, and moisturiser directly to the face, ensuring you don't rub it in. Make sure of your face roller to spread the products to all the areas of your face, which includes the cheeks, forehead, nose, temples, under eyes, and so on. Once you are sure you've gotten the products in the right places, starting at the neck or jawline, begin making light upward strokes toward the outer edge of your face.
To move excess fluid away from your face, it is necessary to roll the tool upward and outward instead of up and down.
Since it is a facial massage, there is no need to apply a lot of pressure; simply roll gently over your face. Continue rolling for as long as you can or until you feel all products have been absorbed into all areas of your face.
Product Review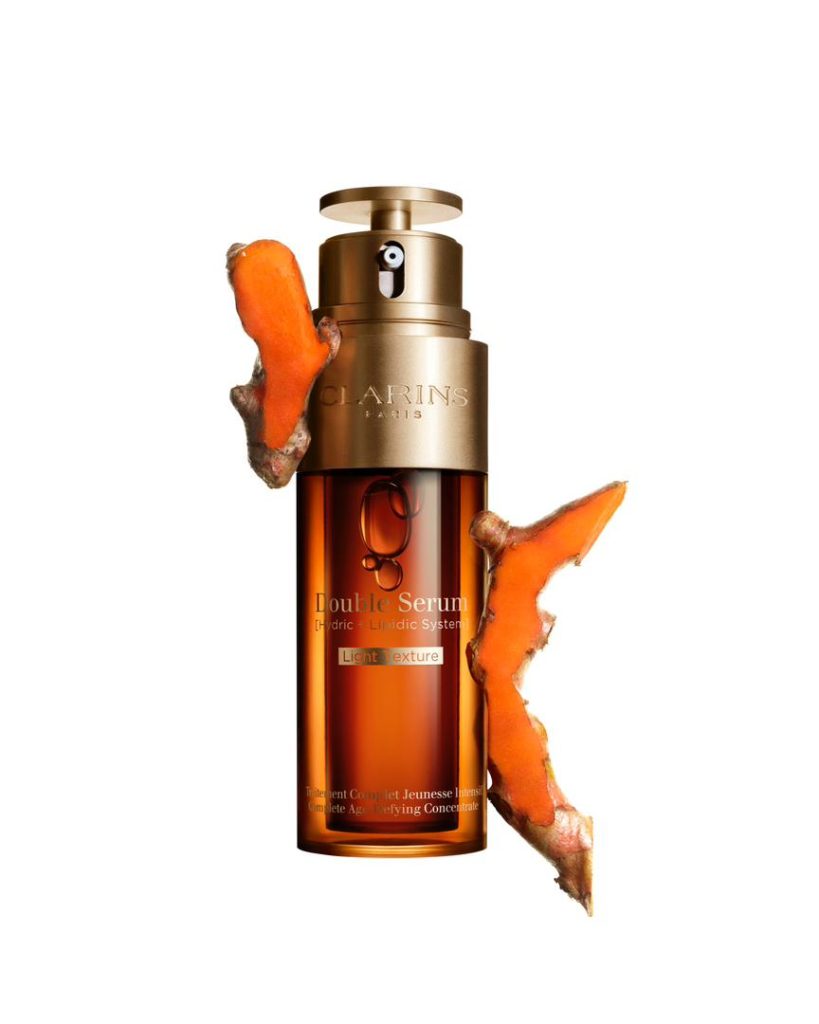 CLARINS DOUBLE SERUM LIGHT TEXTURE (FACE AND NECK)
The bottle is a petit capsule with two compartments containing a lightweight gel and an emulsion. Upon pumping the bottle, both textures are released—you will need to mix the textures with your finger tips before applying.
This lightweight serum is non-greasy and much lighter than the first formula. So light it is that it gives a barely there feel while sinking deep into the different layers of the skin to work it's magic.
Upon contact with the skin, it feels super light, and refreshing. Your skin gets to breathe, indicating that it doesn't clog the pores. After applying the Double serum Light Texture, your skin is visibly smoother, and firmed. However, it took about seven days to notice a somewhat permanent difference on the skin. You will need to apply this product on your face and neck morning and evening for best results.
I think it also smells heavenly!
Dorcas Akintoye is a dedicated writer with more than 2 years prolific experience in writing articles ranging from food, entertainment, fashion and beauty. She has a National Diploma in Mass Communication from Kwara State Polytechnic, Ilorin. She loves writing, listening to music and playing scrabble. She is a highly-skilled, enthusiastic, selfmotivated professional writer.