Timi Dakolo Presents The Chorus Leader Live: All The Things I Didn't Say
After 16 years of releasing breathtaking classical masterpieces, Timi Dakolo, Nigerian singer and songwriter, is ready to give his fans a live experience with The Chorus Leader Live, All The Things I Didn't Say, at Terra Kulture Lagos on 20th August 2023.
The maiden edition concert will be an intimate journey with Timi Dakolo, his beliefs and music, as he will lead guests through beautiful renditions of his songs and all-time favourite songs by other artists, ensuring a truly unforgettable experience.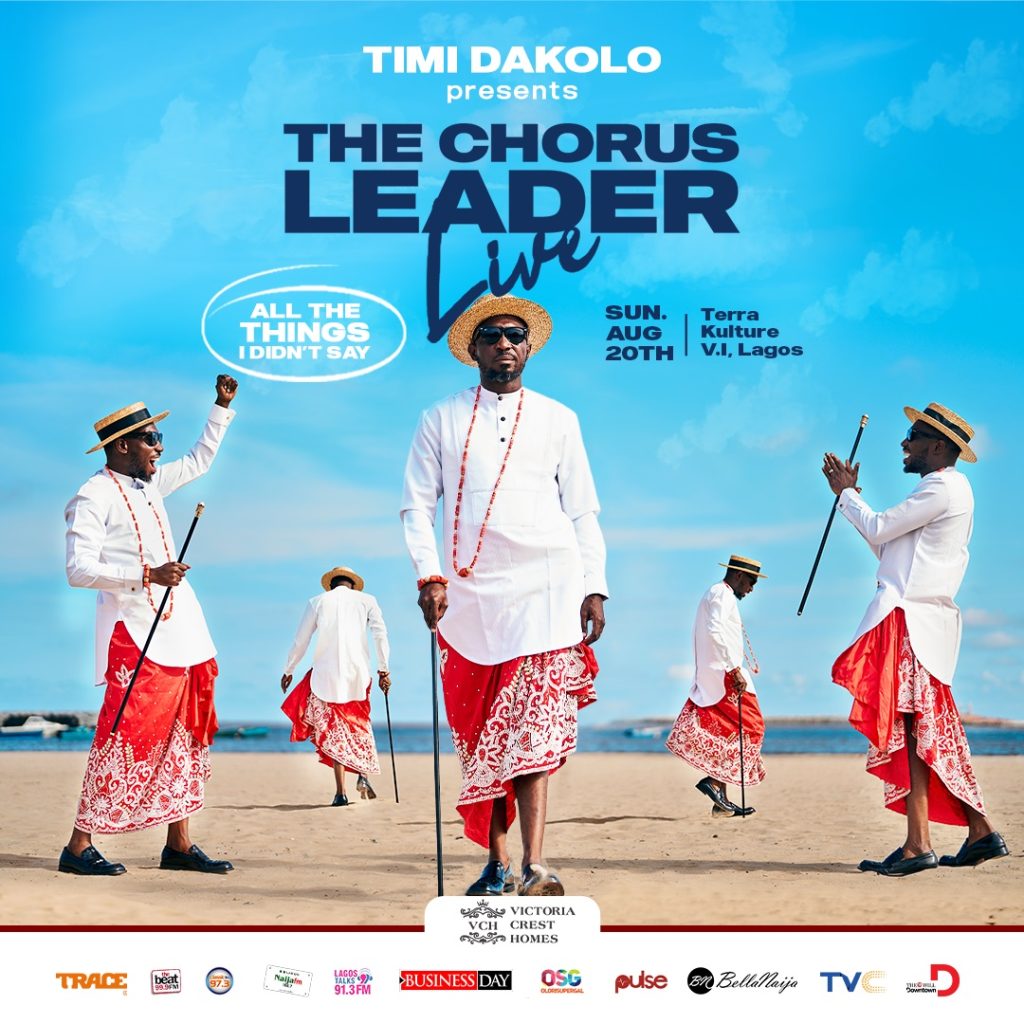 The Chorus Leader Live, All I Didn't Say will be a novel concert filled with storytelling, humour and will pay homage to the muses that fueled the evolution of Timi Dakolo becoming The Chorus Leader who found his art, stuck with it and built a legacy for his type of music, which is unconventional in the Nigerian music industry.
As the famous Chorus Leader of evergreen and award-winning melodies, the concert will be where Timi Dakolo expresses all he wants to tell his Yard People since the inception of his musical career. The venue is to provide a close-knit and acoustically rich setting that will allow his songs to resonate deeply within their soul. You can get tickets at www.timidakolo.com. Get ready to immerse yourself in the grandeur of this extraordinary event where the power and passion of The Chorus Leader come alive.