13 Beauty Gift Ideas This Festive Season
Although Christmas is already here, it's never too late to discover the best beauty gifts for the beauty enthusiast in your life. This is the season to relax and be taken care of or to spoil that special someone with beauty products that will have them looking and smelling divine.
From morning-after skincare products to must-have lipsticks, the perfect festive fragrance and scented candles, here are some of our festive season-worthy gifts.
Body Lotion Collection: Blue Crystal Skin Reviving Body Lotion, Velvet Rose Smoothing Body Lotion & Sandalwood Butter Firming Body Lotion MAKARI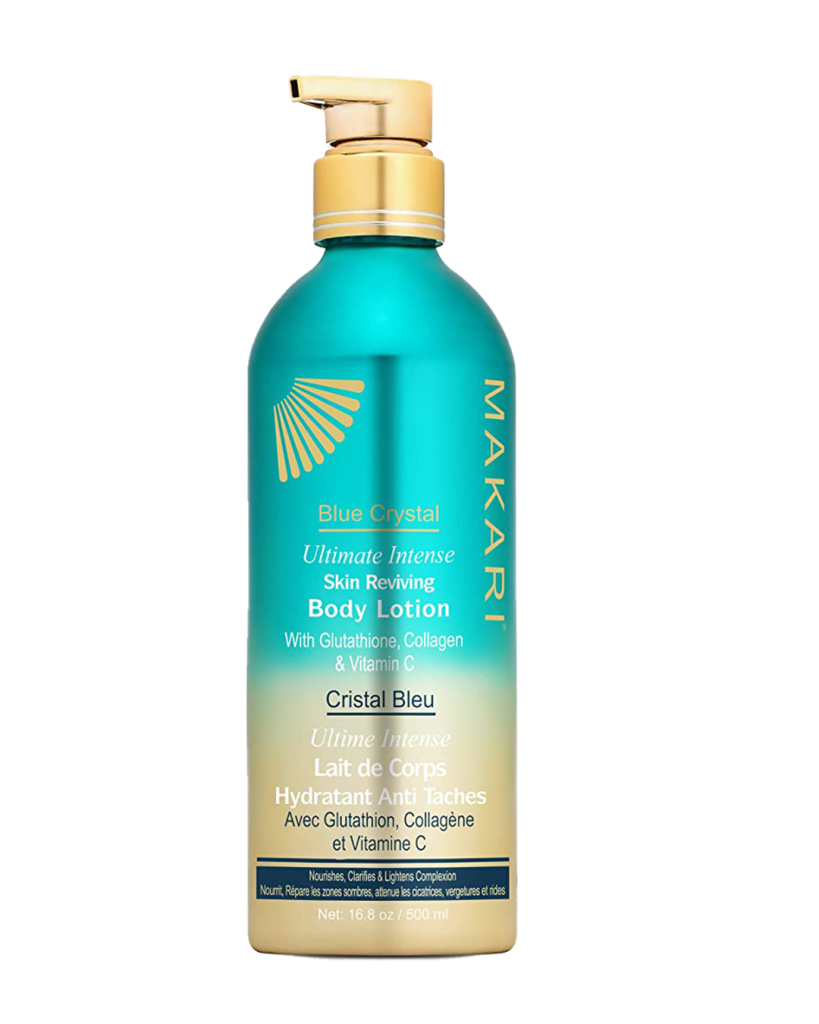 The Makari Blue Crystal Lotion is a combination of badass Ingredients – Alpha-arbutin, Glutathione, Collagen & Daisy Extract, that improves skin elasticity, erases fine lines & wrinkles, and deeply hydrates the skin. We love a body lotion that can multi-task.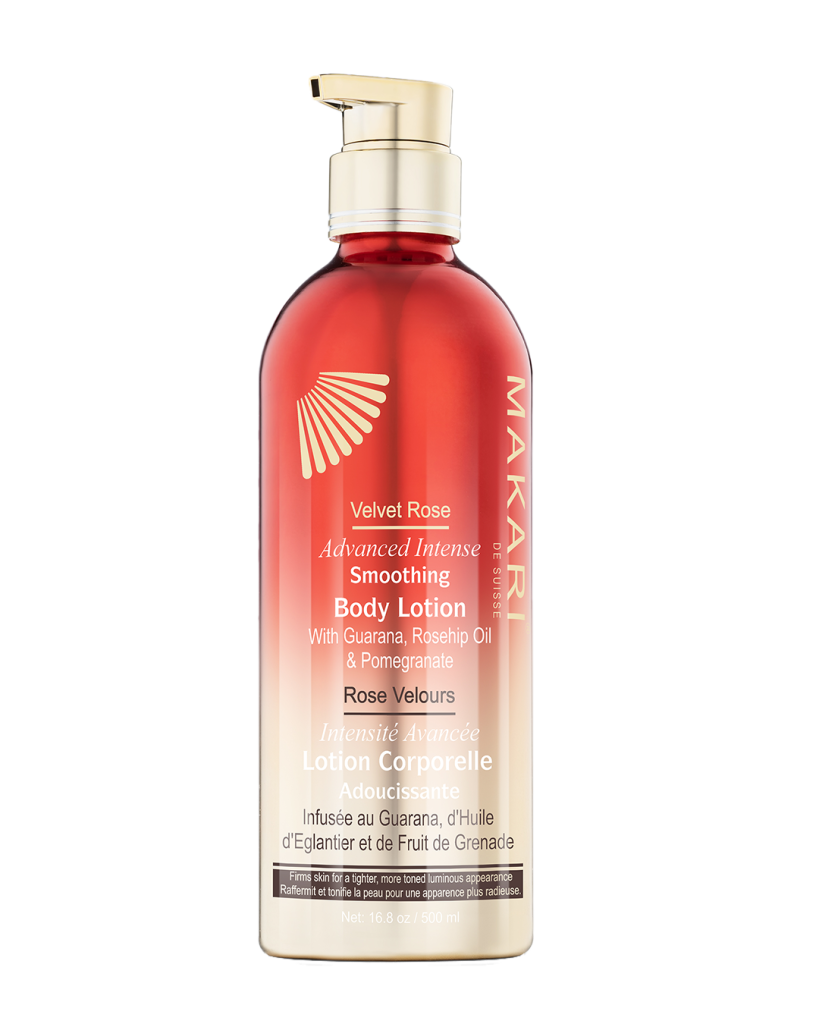 Age-defying just got better with the Makari Velvet Rose Smoothing Body Lotion. It is a synergistic blend of anti-aging body firming botanicals – Guarana, Rosehip Oil, Green Tea, Pomegranate, and Collagen developed to target cellulite and brighten the skin.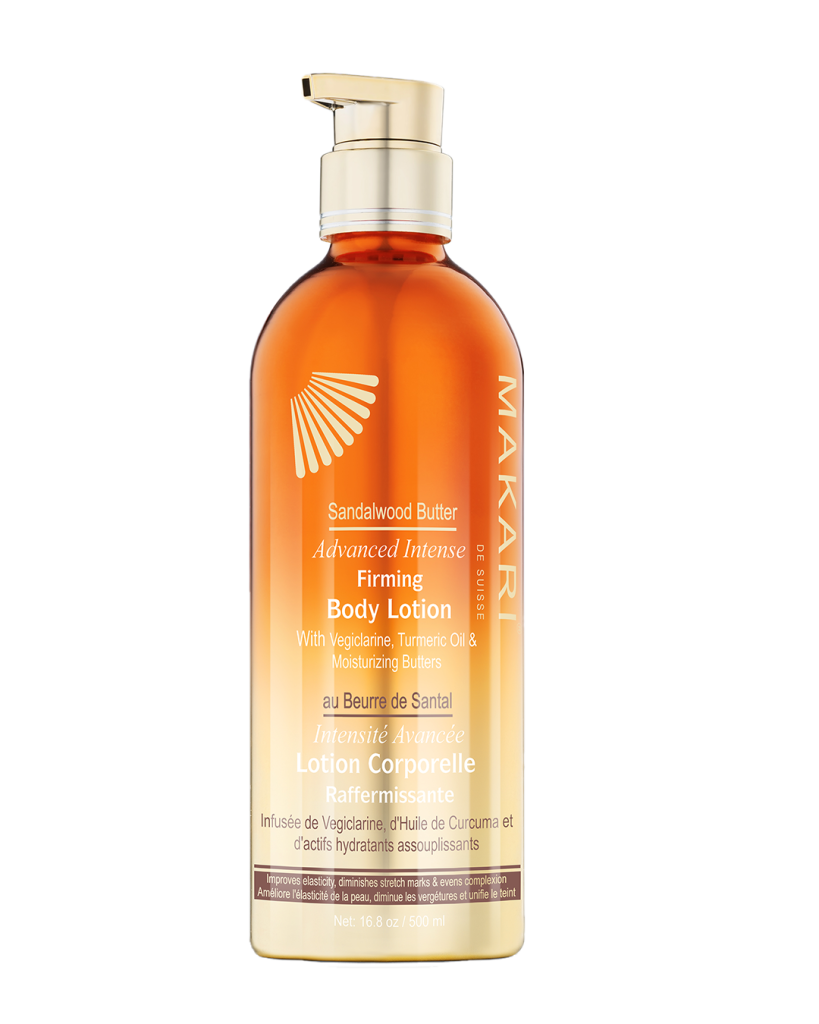 The Makari Sandalwood Butter Firming Body Lotion contains a blend of skin stimulators such as Turmeric Oil and Cocoa Butter that diminishes the appearance of stretch marks. If you've been looking for a body lotion that fades stretch marks, we suggest you give the Sandalwood Lotion a try.
Private Blend Rose Prick Set TOM FORD
A wild bouquet of luxurious rose unisex gift set is featured in a 50ml flacon and travel atomizer.
All Four One 4-Piece Am + Pm Skincare FENTY BEAUTY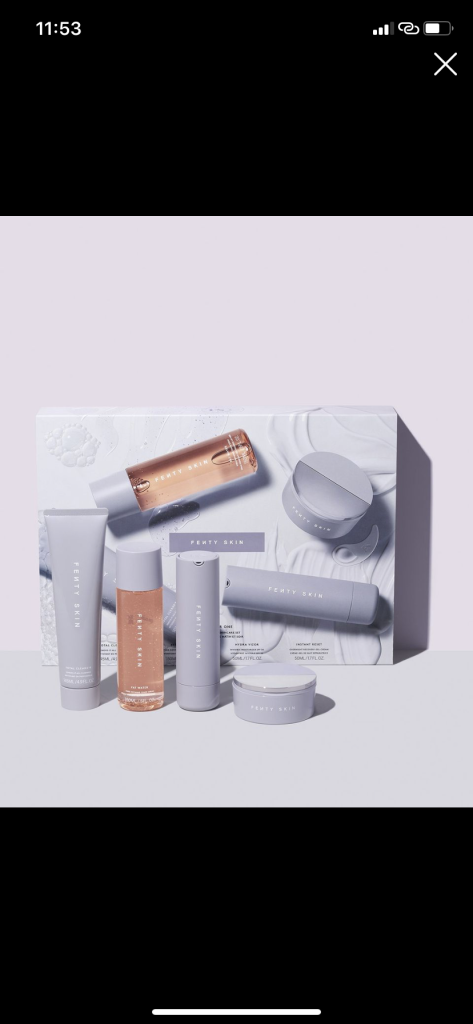 This set brings you full size Fenty skincare essentials for late nights and early mornings at a value. It consists of a cleanser, SPF, toner-serum and moisturizer.
The Deluxe Rescue Ritual EVE LOM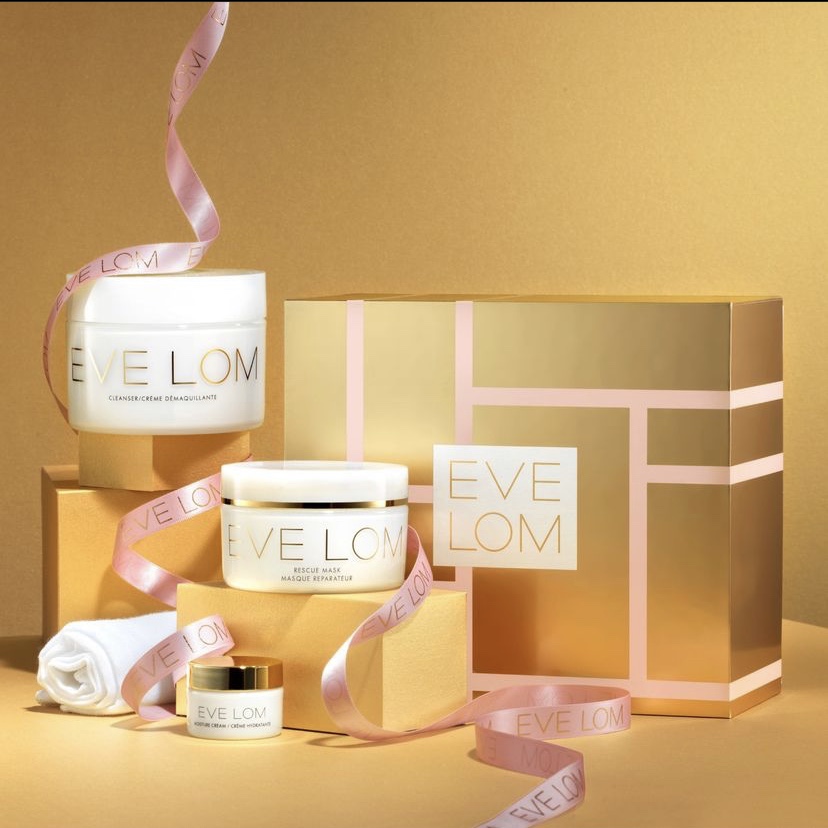 From the iconic balm cleanser to the honey infused rescue mask and multi-tasking moisture cream, this set contains all you need for radiant, glowing skin this season.
Rouge Dior Minaudiere DIOR BEAUTY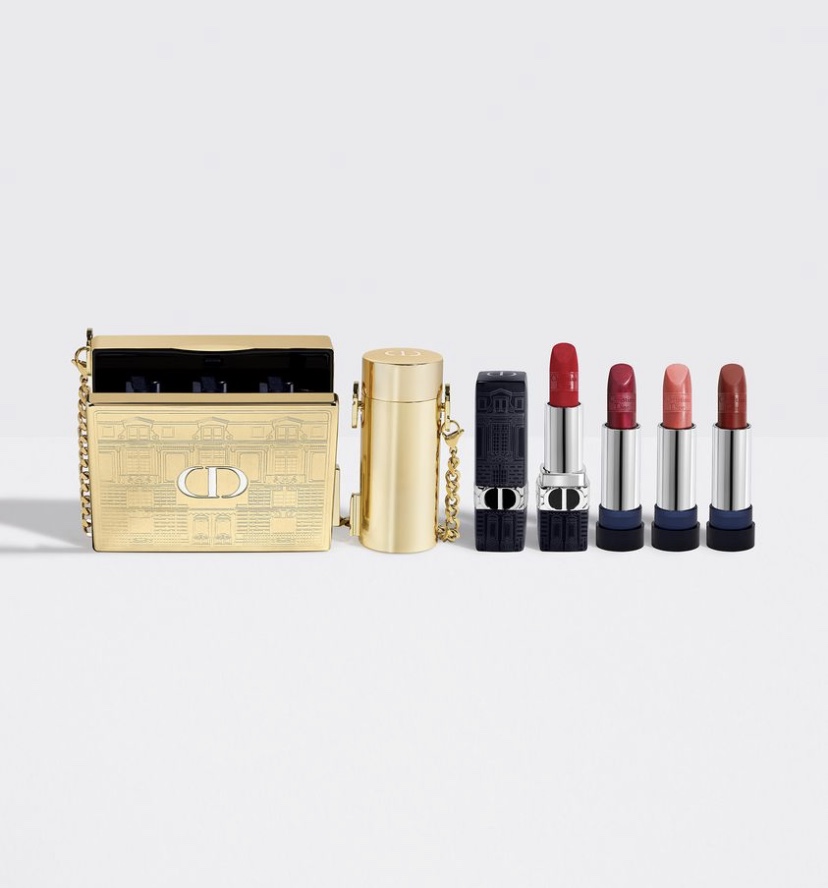 This exclusive lipstick set comes in four shades with a removable case and a lipstick holder. Thanks to it's timeless chain straps, which makes it travel friendly, it can also be carried as a clutch for a modern sophisticated look.
On-The-Go Kit PATTERN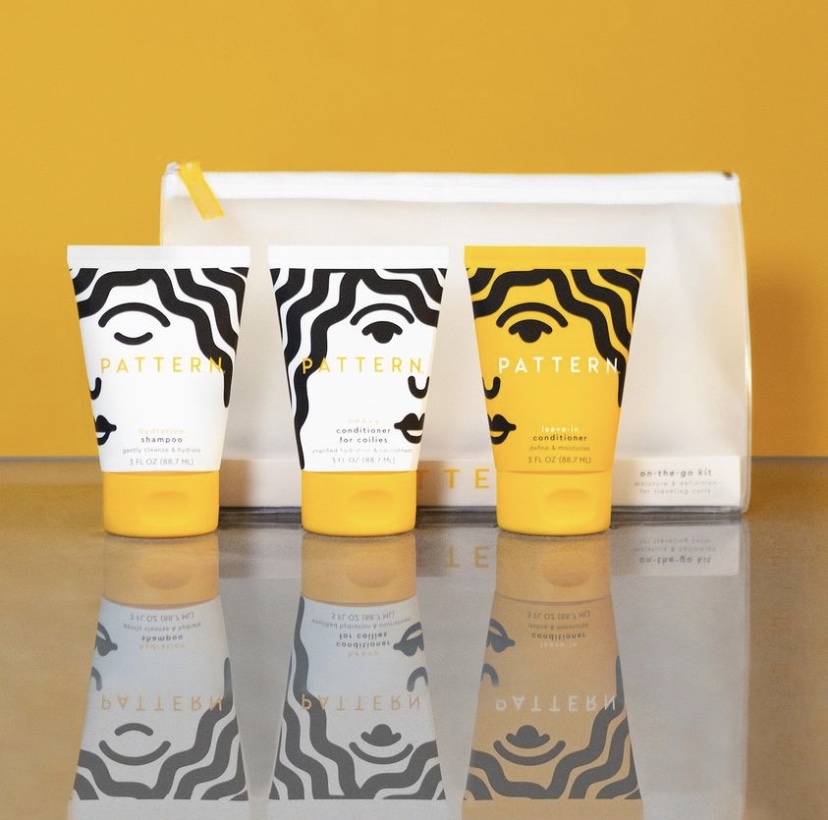 Packaged in a cute jelly cosmetic bag, Pattern's On-the-Go Kit covers all of the haircare bases for any curly-haired, Afro-textured friends on your list.
Ultimate Bath And Shower Oil Collection AROMATHERAPY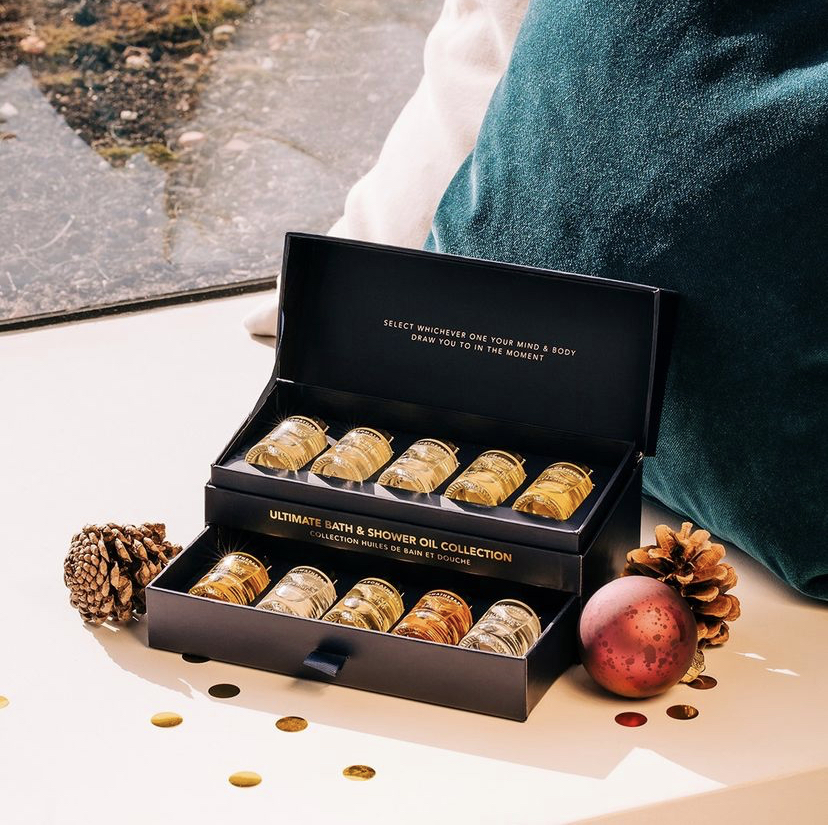 Crafted with love and care, the bath and shower oil collection is perfect to create the ultimate sit-at-home spa experience.
Age Defying Retinol Set SHANI DARDEN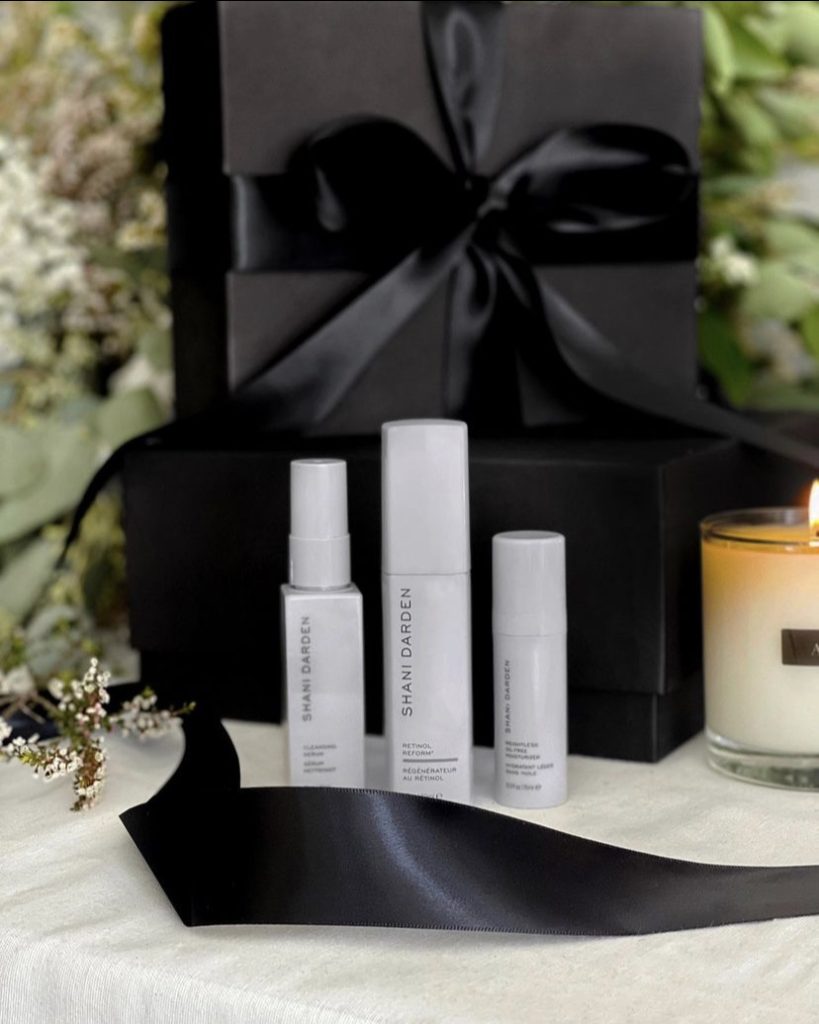 Defy the signs of aging and get a visibly glowing youthful looking skin with this retinol set. It includes a serum, retinol reform and oil-free moisturiser; the perfect gift for a loved one.
The Skin Care Edit GLOSSIER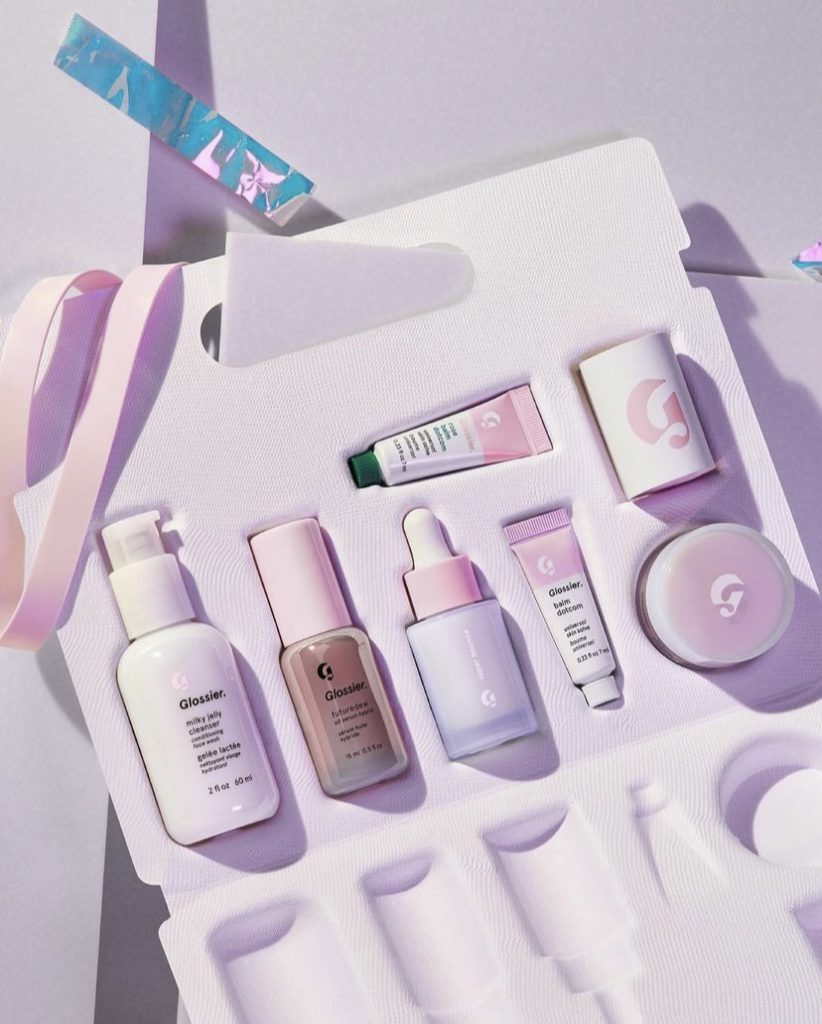 This product is the foundation of your skincare routine and it's easy to pick because it's suitable for all skin types. It consist of a cleanser, hydrating serum, moisturizer, lip balm, skin salve and oil serum.
Lucky Luxury Fragrance Ritual Set DIOR BEAUTY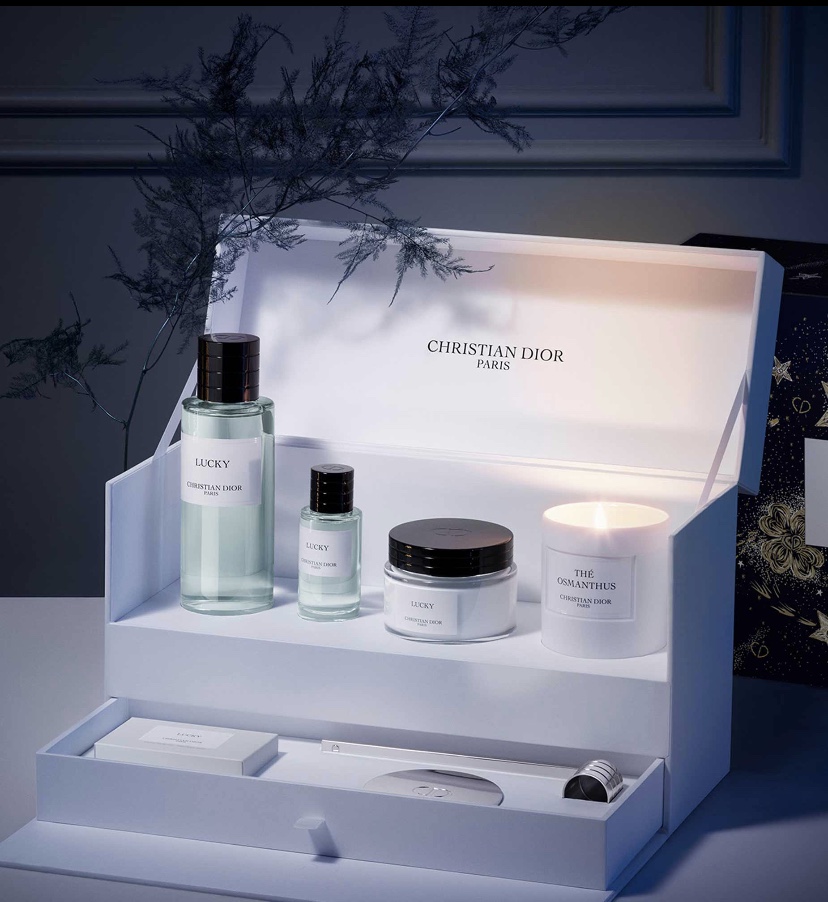 Designed like a genuine showcase with a leather feel and removable inserts which can be turned into a precious box, this set reveals delicate notes of lily and white flowers generously unfurled in the Fragrance, body cream, bar soap, candles and accessories.
Soul State Candle Set KALMAR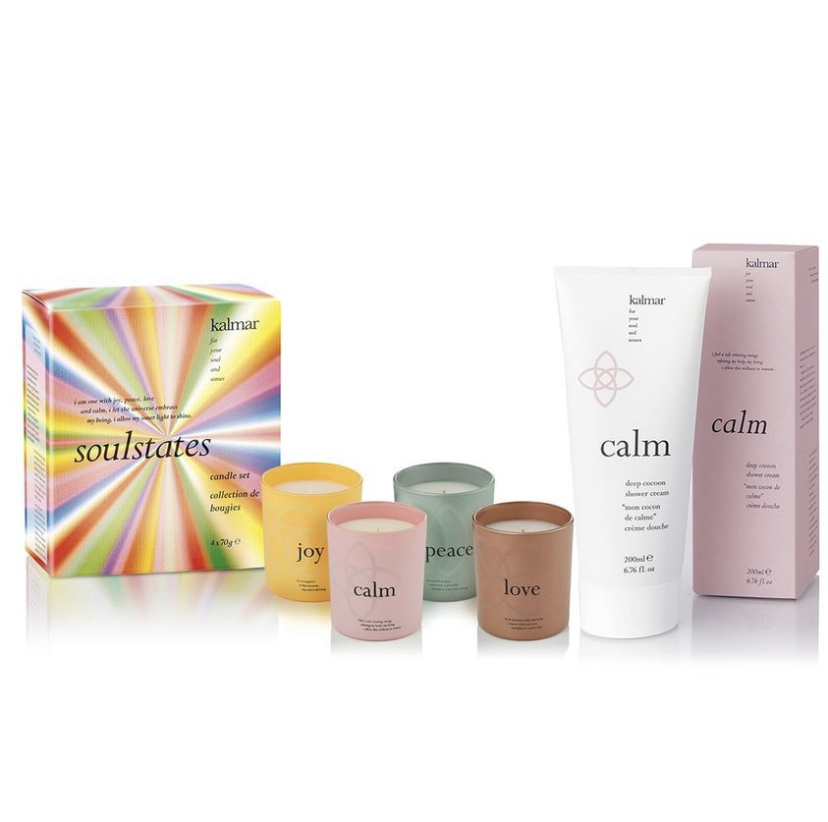 Surrender to your senses and soul, embrace every moment of happiness and bring balance to your life with this amazing luxury scented candle set.
Ebony Brow Kit ANASTASIA BEVERLY HILLS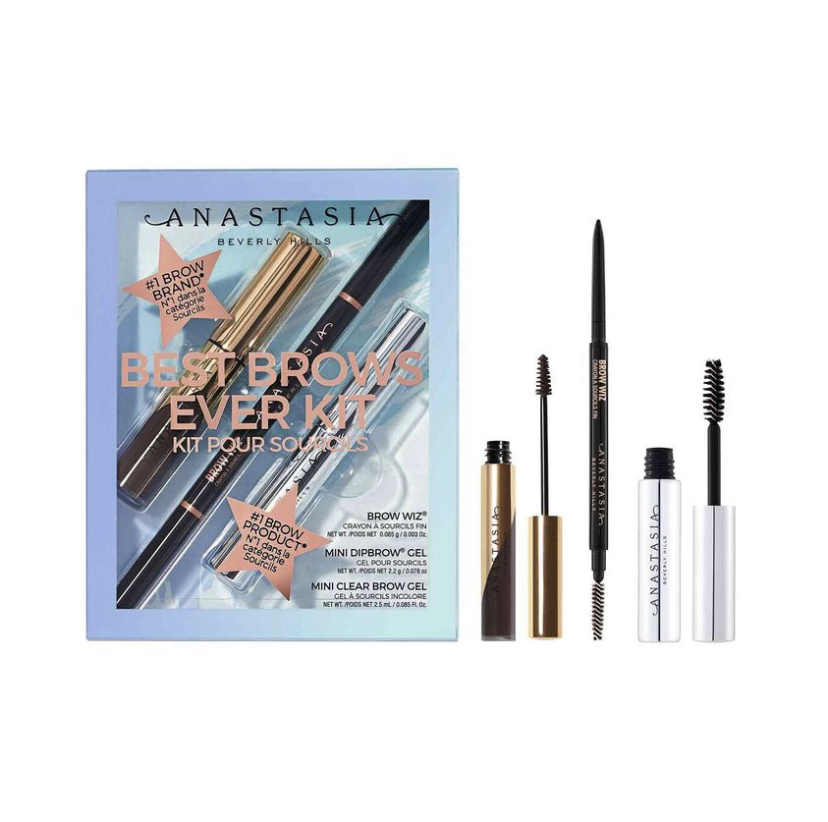 These travel size brow essentials are a must-have. They are perfectly paired to create everything from fully feathered to naturally polished brow looks.
The Polish Box SUNDAY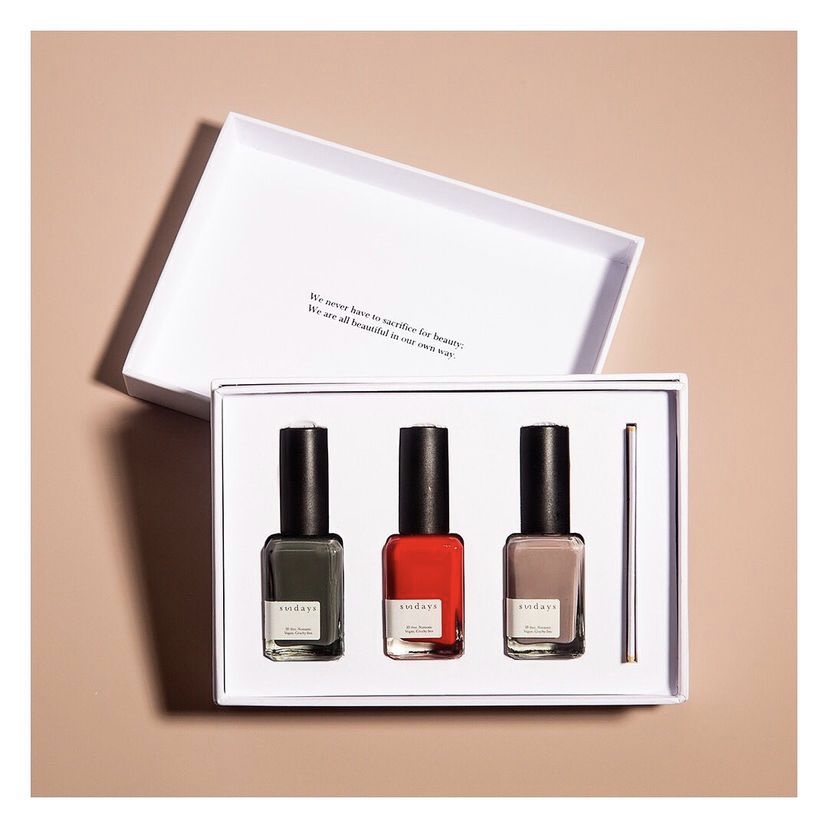 The Polish Box of 3 is a great gift for someone you know really, really well. You can pick out three perfect nail polish colours they will adore and they will be presented in a lovely white box.